Endocrine researchers study complex biological systems and hormonal pathways that affect all parts of the human body with implications for numerous diseases and conditions. The Endocrine Society works with the federal government, research funding agencies, and regulatory bodies to advance progress in biomedical research and the ensure that the latest findings from endocrine scientists are incorporated into research strategic plans.
Position Statements
At the Endocrine Society, we are concerned about a number of critical policy issues. Our goals are to ensure that the full body of research available is available to policy makers and to affect positive change by advocating for increased research and updated regulatory processes. To learn and read about all of our position statements, please visit our page here.
---
Progress and New National Institutes of Health Policies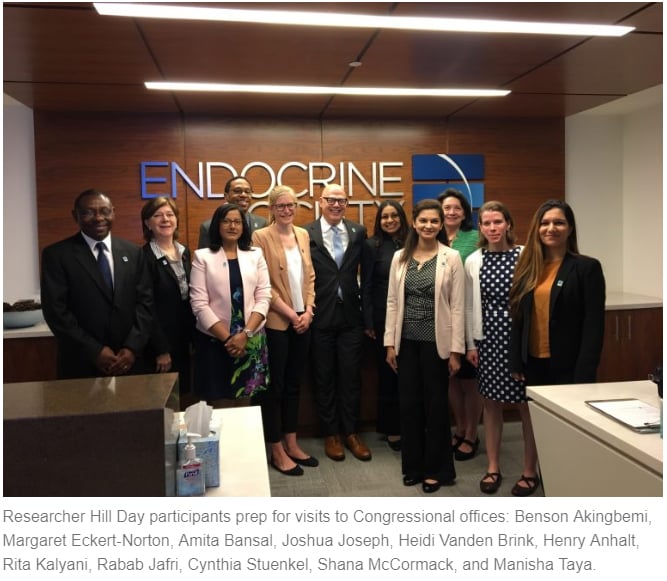 ---
Resources
Health Disparities in Endocrine Disorder: Biological, Clinical, and Nonclinical Factors
Federation of American Societies for Experimental Biology (FASEB)
FASEB—Science Policy & Research Issues
---
Policy Communications
In advocating for research we send a variety of policy communication including advocacy letters, both our own and as part of coalitions. We also provide testimony and friend of the court briefs. All of these communications can be found on our News & Advocacy page or below.