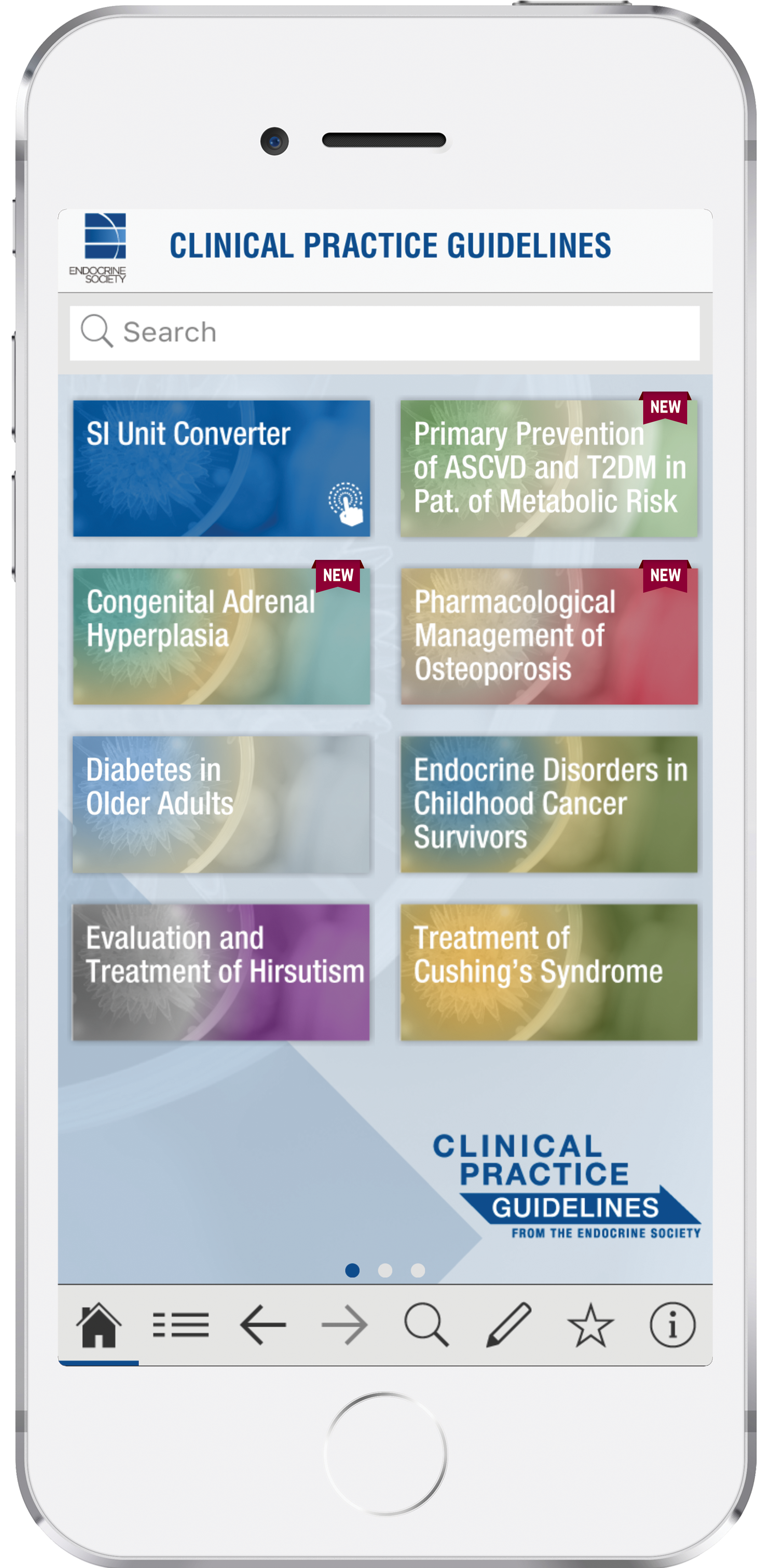 Clinical Practice Guideline
Access new guideline topics on the CPG App: Primary Prevention of ASCVD and T2DM in Patients at Metabolic Risk, Pharmacological Management of Osteoporosis in Postmenopausal Women, and Congenital Adrenal Hyperplasia Due to Steroid 21-Hydroxylase Deficiency. The CPG Mobile App provides you with point-of-care tools, patient information, and clinician education modules derived from the content of our guidelines.
Download the app today...