Full Statement: EDC-2: The Endocrine Society's Second Scientific Statement on Endocrine-Disrupting Chemicals
Endocrine Reviews, Volume 36, Issue 6, December 2015
A. C. Gore, V. A. Chappell, S. E. Fenton, J. A. Flaws, A. Nadal, G. S. Prins, J. Toppari, R. T. Zoeller
Abstract
In this second Scientific Statement, we reviewed the literature on a subset of topics for which the translational evidence is strongest: 1) obesity and diabetes; 2) female reproduction; 3) male reproduction; 4) hormone-sensitive cancers in females; 5) prostate; 6) thyroid; and 7) neurodevelopment and neuroendocrine systems. Our inclusion criteria for studies were those conducted predominantly in the past 5 years deemed to be of high quality based on appropriate negative and positive control groups or populations, adequate sample size and experimental design, and mammalian animal studies with exposure levels in a range that was relevant to humans.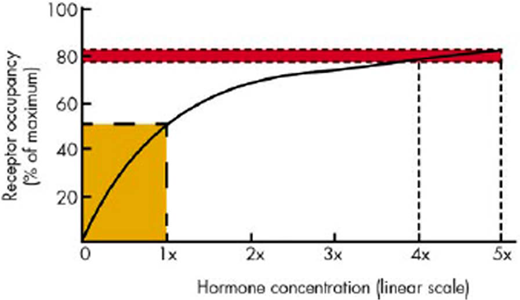 We also focused on studies using the developmental origins of health and disease model. No report was excluded based on a positive or negative effect of the EDC exposure. The bulk of the results across the board strengthen the evidence for endocrine health-related actions of EDCs. Based on this much more complete understanding of the endocrine principles by which EDCs act, including nonmonotonic dose-responses, low-dose effects, and developmental vulnerability, these findings can be much better translated to human health. Armed with this information, researchers, physicians, and other healthcare providers can guide regulators and policymakers as they make responsible decisions.
About Scientific Statements
Scientific Statements educate basic scientists, clinical scientists, and clinicians on the scientific basis of disease and on how this knowledge can be applied in clinical practice. These publications provide an evidence-based overview of basic and clinical science topics and identify areas that require additional research. Topics are selected on the basis of their emerging scientific impact on disease and their clinical relevance to the general population. Scientific Statements are developed by a multidisciplinary Task Force of experts with representation from several committees within the Endocrine Society.