Himanshu Arora, PhD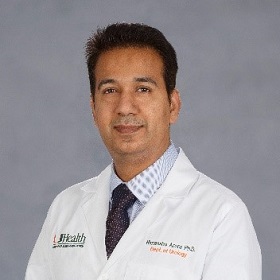 Dr. Arora completed his master's degree in biotechnology from Devi Ahilya University, Indore India. He was awarded the Korean Government Scholarship for PhD degree in molecular Biology from National Institute of International Education [NIIED]. He was the recipient of Brain Korea 21 [BK21] scholarship in 2009- 2010 from Seoul National University for the superior performance in research and development. Then he was awarded Young Investigator award from Regional center for Biotechnology, DBT, India where he worked on the mechanisms of resistance development in colorectal cancer before moving to CNRS, France, where he spent two years as a Postdoc and explored regenerative mechanisms in developmental biology. Later he joined the University of Miami in 2016 as a Postdoc fellow where he explored the role of nitric oxide donors and their anti-inflammatory and anti-proliferative effects on tumor microenvironment of castration resistant prostate cancer. He received the American Urological Research Scholar Award in 2020. Dr Arora joined University of Miami as a faculty in 2019 and his lab is currently focusing on 1) Exploring therapeutic efficacy of Nitric oxide donors (Immunotherapy) against different stages of Prostate cancer progression, 2) Using Nitric oxide donors in combination with currently available immune checkpoint inhibitors like PD-L1 inhibitors, MIA series compounds, CSF1R inhibitors, 3) using machine learning tools to study the progression of prostate cancer and applying this knowledge in building up translational tools that could be used by researchers, clinicians and patients.
Ana Aulinas, MD, PhD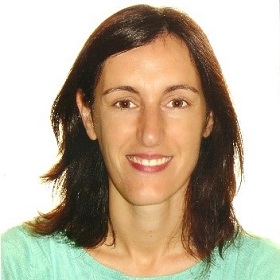 I was born in a small town 100 km in the north of Barcelona. I obtained my medical degree at University of Barcelona in 2005. After completing my training in endocrinology at Hospital de Sant Pau, a tertiary hospital in Barcelona in 2010, I decided to pursue a PhD in Medicine, working with an internationally known clinical research group in Barcelona, focused on pituitary diseases. My interest in hypothalamic and pituitary diseases started at the beginning of my training in endocrinology, since both the hypothalamus and pituitary gland play key roles in regulating the complex mechanisms involved in the entire endocrine system. My research was devoted to investigation of a novel mechanism that might explain the high rate of comorbidities after cure from Cushing's syndrome (CS), specifically focusing on the telomere system. In 2015, I graduated with highest honors (cum laude), and both the European Society of Endocrinology and the Spanish Endocrine Society awarded me Young Investigator Awards for the outstanding research and contributions to the field of endocrinology.
To foster my career as a clinical researcher and driven by the intention to improve clinical outcomes in patients with pituitary diseases, I decided to pursue a cross-disciplinary clinical research training through a two-year postdoctoral fellowship in the Neuroendocrine Unit at Massachusetts General Hospital, in 2007. My research experience at MGH was a unique opportunity to acquire highly specialized training in clinical research from experts in neuroendocrinology. I conducted my research in a multidisciplinary research program focused on the neurohormone oxytocin (OT), making significant contributions in the identification and clinically characterization of an OT deficiency in patients with hypopituitarism and diabetes insipidus. These findings served as the foundation for a successful application recently funded by the Spanish government for a randomized, placebo-controlled crossover study to identify a provocative test for diagnosis of an OT deficient state in patients with hypopituitarism. The results of this study could be clinically relevant and represent an extremely important step toward optimizing therapy for these patients.
Back in Spain I was awarded a highly competitive personal four-year grant from the Spanish Government in the State Program for the Promotion of Talent and Employability (starting 1/2020) that allows me to develop an independent research program investigating hypothalamic-pituitary disease while working as a clinical endocrinologist at the Hospital de Sant Pau, Barcelona. Moreover, in 2020, I was appointed as an Assistant Professor at University of Vic – Central University of Catalonia.
Through my clinical research, my involvement with professional societies, teaching at the Faculty of Medicine and my clinical work I have sought to improve the care for patients with endocrine diseases.
Athanasios Bikas, MD, PhD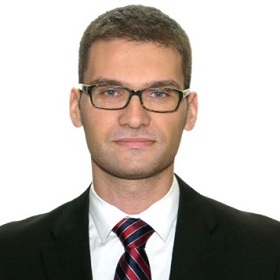 Dr. Athanasios Bikas is currently a Clinical and Research Endocrinology Fellow at the Brigham and Women's Hospital/Harvard Medical School in Boston, MA. He obtained his Medical Degree from the University of Athens Medical School. His interest in the endocrine system was apparent from the early years of medical school. Dr. Bikas obtained his PhD in Molecular Biology from the University of Athens. He pursued a post-graduate research fellowship in Thyroid Cancer under the supervision of Drs. Kenneth Burman, Leonard Wartofsky and Vasyl Vasko. He pursued both clinical and basic research projects. He has several first author publications in high impact journals like Thyroid and JCEM. He has been awarded several awards regarding his work on a regional and national level. He completed his medical residency and Chief residency at MedStar Georgetown University Hospital before starting his clinical and research fellowship in Endocrinology. His future goals include a physician-scientist career in the field of Endocrine Oncology.
Juan Brito, MD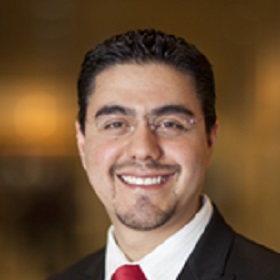 Dr. Brito is an Associate Professor of Medicine, endocrinologists, health care delivery researcher, Director of the Late-Stage Translational Research in the Mayo Clinic Center for Clinical and Translational Science (CCaTS), Medical Director of the Mayo Clinic Shared Decision-Making National Resource Center, and Principal Investigator at Mayo Clinic KER Unit. Dr. Brito serves as a guideline methodologist for the Endocrine Society guidelines. He has authored more than 140 peer-reviewed manuscripts. His research focuses on describing the magnitude of the global epidemic of thyroid cancer diagnosis and its overtreatment, the use of L-thyroxine in the United States, current treatment trends for with Graves' disease and role of shared decision making for patients with thyroid conditions.
Manuel D. Gahete, PhD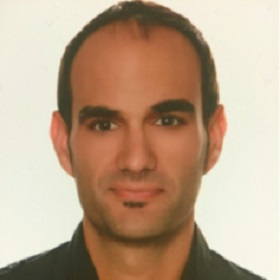 Manuel D. Gahete is Associate Professor at the University of Córdoba and Co-PI of the OncObesity and Metabolism group (Maimonides Institute for Biomedical Research - IMIBIC). Manuel obtained a bachelor's degree in biology [B. Sc. 2005, Excellence Award (UCO and Ministry of Education)] and a PhD in Science [2010, Excellence Award (UCO) and European Mention]. He obtained different fellowships to initiate his research career and pursue the PhD degree [Research Initiation (2004), Endo Society Summer Research (2004) and FPU (2006) fellowships]. After obtaining the PhD, he developed the post-doctoral training at the University of Illinois at Chicago (Caja Madrid Fellowship) and, in 2013, obtained different postdoctoral contracts from the Carlos III Institute of Health (ISCIII) to be reincorporated at the University of Cordoba/IMIBIC and stablish his research line.
The main research line carried out by Dr. Manuel D. Gahete has been focused in understanding the crosstalk between molecular determinants of certain neuroendocrine systems (somatostatin, ghrelin, growth hormone, IGF-I and, specially, novel splicing variants) and different human pathologies (mainly, endocrine-related cancers and metabolic diseases such as obesity and diabetes) in order to identify and characterize novel and relevant molecules that could be used as diagnostic, prognostic and/or therapeutic markers for these diseases.
He has obtained research funds (as PI) from public/private sources and collaborates in national and international actions. He has published 104 peer-reviewed articles, filed 9 patents, published 24 book chapters, participated in several international conferences as invited speaker, and serves as Editorial Board member of several journal. He has received numerous awards [Andalusian of the Future (2010), Young Investigator Award (2013, European Society of Endocrinology), Young Endocrinologist Award (Spanish Endocrinology and Nutrition Society, 2019)] and has directed several Doctoral Theses and under- and post-graduate studies. He is coordinator of the European Neuro Endocrinology Association (ENEA) Young Researchers Committee and member of the Global Engagement Advisory Board (Endo Society).