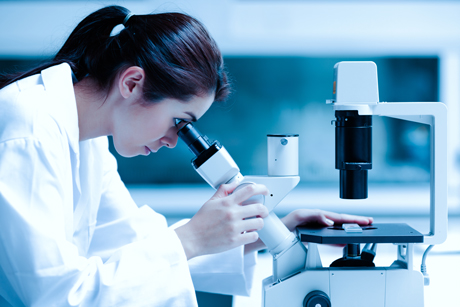 Summer Research Fellowship Excellence in Research Award
Previously, the Endocrine Society offered students opportunities to participate in summer research experiences through the Summer Research Fellowship program. We are pleased to announce the re-launch of this program, now called the Research Experiences for Graduate and Medical Students (REGMS) program, which will deliver enhanced research and career development experiences for students. Please visit the REGMS page for more details.


Please contact us at [email protected].
Fellowship Recipients

2020
| Recipient | Institution |
| --- | --- |
| Annie Chen | University of California, San Diego |
| Ashlie Diaz | Northwestern University |
| Andjela Dragojevic | Northwestern University |
| Jacqueline Hernandez | University of California, San Diego |
| Laiba Jamshed | McMaster University |
| Kate Kelly | Yale University |
| Ramon Martinez | Universidad Central del Caribe |
| Jose Muratalla | University of Illinois at Chicago |
| Isani Singh | Harvard College |
| Yash Soni | University of Miami Miller School of Medicine |
| Konstantinos Stefanakis | University of Athens Medical School |
| Nicole Teaney | Stonehill College |
| Madeline Young | University of New Hampshire |
| Huifei Zheng | Auburn University |
2019
| Recipient | Institution |
| --- | --- |
| Anna Meyer | University of Pittsburgh |
| Bjoern Kluwe | The Ohio State University |
| Bryan Naelitz | Cleveland Clinic Lerner College of Medicine |
| Chris Yates | Brigham Young University - Idaho |
| Claire Houchen | George Washington University Med Center |
| Delaney Geitgey | Edison Biotechnology Institute |
| Iad Alhallak | University of Arkansas |
| Elizabeth Doll | Medical College of Wisconsin |
| Joseph Ciarelli | University of Michigan |
| Kosuke Inoue | UCLA |
| Lindsey Dudley | University of Michigan |
| Maura Connorton | St. John Fisher College |
| Melody Salehzadeh | University of British Columbia |
| Mikoto Kobayashi | Grinnell College |
| Tulasi Talluri | Michigan State University |
2018
| Recipient | Institution |
| --- | --- |
| Andy Tran | University of Toronto |
| Apoorva Tummala | University of Illinois at Chicago |
| Aspen Johnston | University of Arizona |
| Dana Joseph | Yale University |
| Danielle Xie | Bryn Mawr College |
| Jesse Cochran | University of Iowa |
| Katherine Tian | University of California, San Diego |
| Laura Cui | University of California, San Diego |
| Lauren DeSantis | University of Michigan |
| Lillian Sau | University of California, San Diego |
| Matthew Colpo | Ohio University |
| Meghan Kellett | University of Colorado |
| Pavlina Chrysafi | Aristotle University of Thessaloniki |
| Samuel Cler | University of Illinois |
| Yuebo Yang | University of British Columbia |
2017
| Recipient | Institution |
| --- | --- |
| Aaliyah Riccardi | University of Connecticut Health Center |
| Benjamin Tooke | Case Western Reserve University |
| Brandi Smith | University of Illinois at Urbana-Champaign |
| Brandon Ge | University of Southern California |
| Charlotte LaPlante | University of Massachusetts Amherst |
| Dana Fryer | Boston University |
| Elizabeth Geerling | Southern Illinois University Carbondale |
| Emilie Brule | McGill University |
| Madeline Newkirk | University of Richmond |
| Mitra Shokat | Reed College |
| Rose Schrott | Duke University |
| Serena Banh | University of Aberdeen |
| Sofia Maestro Sanz | University of Rochester |
| Venkata Jonnakuti | Drexell University |
| Victoria Andriessen | University of Michigan |
2016
| Recipient | Institution |
| --- | --- |
| Ashley Patton | Ohio University Library |
| Bethany Beekly | Gonzaga University |
| Claire Holdreith | University of Wisconsin Madison |
| Elizabeth Jensen | Edison Biotechnology Institute |
| Iris Schwartz | University of Illinois at Chicago |
| Kristina Wiggers | McMaster University |
| Leon Yang | Stony Brook University |
| Lesley Rabago | University of California, Riverside |
| Luke Duda | The University of Illinois |
| Meng Hao | Harvard Medical School |
| Ngai Ting Chan | University of Wisconsin Madison |
| Rahil Shah | University of Miami |
| Raud Razzaghi | Arizona State University |
| Ricardo Villarreal | University of Colorado |
| Stacy Tsai | Northwestern University |
2015
| Recipient | Institution |
| --- | --- |
| Anna Zhang | University of California, Berkeley |
| Crystal Trang | University of California, San Diego |
| Danny Trotier | University of Cincinnati College of Medicine |
| Jad Abi Rafeh | McGill University |
| Jasmin Alves | University of Southern California |
| Kathleen Lutchi | University of Denver |
| La Shondra Ellis | University of Connecticut Health Center |
| Matt Monhart | St. Lawrence University |
| Moustafa Abdalla | University of Toronto |
| Nicholas McCarty | University of Iowa |
| Paula Aliberti | University of Buenos Aires |
| Rebecca Foright | University of Colorado Anschutz Medical Campus |
| Victoria Eng | University of Michigan |
| Wenqing Ye | University of Toronto |
2014
| Recipient | Institution |
| --- | --- |
| Alyssa Dixon | Chaminade University of Honolulu |
| Anthony Junker | Chaminade University of Honolulu |
| Brian Skidmore | Brigham Young University |
| Carolina Montanez | University of Puerto Rico -Cayey Campus |
| Christopher Marino | The University of Toledo College of Medicine and Life Sciences |
| Danielle Grossman | Harvard College |
| David Olshan | Cornell University |
| Hanling Chang | University of California, Santa Cruz |
| Katie Mishall | University of Colorado Anschutz Medical Campus |
| Lisa Greene | University of Colorado Anschutz Medical Campus |
| Maksim Shlykov | University of Michigan Medical School |
| Samantha Spierling | University of Michigan |
| Wen Zhao | University of Toronto |
2013
| Recipient | Institution |
| --- | --- |
| Claire Lee | University of Toronto |
| David Bacsik | New College of Florida |
| Jennifer Steger | Brown University |
| Kendra Wulczyn | Perelman School of Medicine at the University of Pennsylvania |
| Narine Wandrey | University of Dallas |
| Nora Chokr | American University of Beirut |
| Paris Barkan | Jefferson Medical College |
| Rachel Umans | University of Chicago |
| Ruijun Wang | University of Glasgow |
| Sarah Shaaban | Indiana University School of Medicine |
| Sravanthi Gutta | University of Michigan School of Public Health |
| Stephen Arndt | Tulane University School of Medicine |
| Taylor Wallen | University of Michigan |
| Thomas Rogers | University of Colorado-Anschutz Medical Campus |
| Thomas Tilston | Cardiff University |