Faculty Information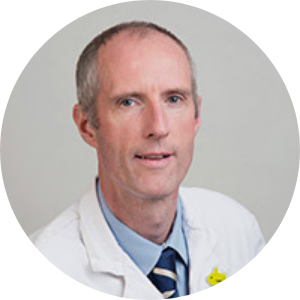 Dr. Heaney is a Professor of Medicine at UCLA, where he holds the Burnett Family Endowed Chair in Neuroendocrinology. He graduated in Medicine from Queen's University of Belfast, Northern Ireland and following internship and medical residency, he was honorary lecturer at the University of Manchester and is a Fellow of The Royal College of Physicians. As a Fulbright Scholar, he pursued translational research at CSMC, Los Angeles and then moved to UCLA in 2005.
His research focuses on the pathogenesis of pituitary tumors and identification of novel molecular therapeutic targets in pituitary tumors and other NETs. He has authored multiple peer-reviewed publications, is a former President of the Pituitary Society, a prior Associate Editor for JCEM and has served on committees for the Endocrine and Pituitary Societies, and the European Society of Endocrinology.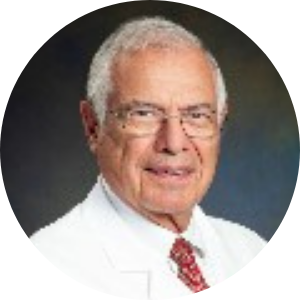 Dr. Laws received his bachelor's degree from Princeton University with honors in Economics and Sociology in the Special Program in American Civilization, and then attended the Johns Hopkins University School of Medicine in Baltimore, Md. He did his surgical internship and neurosurgical residency at Johns Hopkins. After completing his residency, he joined the faculty at the Johns Hopkins Medical School. In 1972, he moved to the Mayo Clinic in Rochester, Minn., where he became Professor of Neurosurgery and developed major interests in Pituitary and Brain tumor treatment and research. In 1987, he became Professor and Chairman of the Department of Neurosurgery at the George Washington University in Washington, DC, and in 1992 joined the faculty of the University of Virginia as Professor of Neurosurgery and Professor of Medicine, developing a Multidisciplinary Pituitary Center there. Subsequently, he was Professor of Neurosurgery at Stanford University. In 2008, he established the Pituitary/Neuroendocrine Center at Brigham and Women's Hospital, where he currently is Professor of Neurosurgery at Harvard Medical School. During his surgical career he has operated upon more than 8,000 brain tumors, of which more than 6,000 have been pituitary lesions.
Dr. Laws has served as President of the World Federation of Neurosurgical Societies, President of the Congress of Neurological Surgeons, Editor of Neurosurgery, President of the American Association of Neurological Surgeons, and President of the Pituitary Society. He has been the fifth neurosurgeon to become President of the American College of Surgeons and was elected to membership in the National Academy of Medicine. He remains actively involved in Brain and Pituitary tumor research and surgery.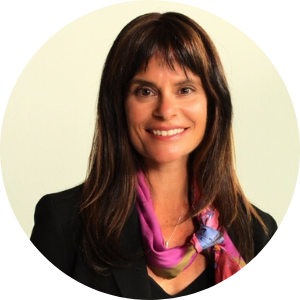 Dr. Nachtigall is an Associate Professor of Medicine at Harvard Medical School, Clinical Director of the Neuroendocrine and Pituitary Tumor Clinical Center, Director of International Programs for the Endocrine Division at Massachusetts General Hospital, and Clerkship Director for Neuroendocrine at Harvard Medical School.
Dr. Nachtigall earned her medical degree from New York University (NYU) School of Medicine, completed her internship and residency in internal medicine at Bellevue Hospital Center/NYU school of Medicine, and a clinical fellowship in endocrinology and metabolism at Massachusetts General Hospital/Harvard Medical School. She has been published in many high impact journals, serves on the editorial board of Pituitary and has presented at many national and international medical conferences in the field of pituitary disorders.