Background
Cardiovascular disease (CVD) is the leading cause of death and a major cause of morbidity and mortality for people living with type 2 diabetes. A recent survey by the American Heart Association and the American Diabetes Association showed that only half of people age 45 and older with type 2 diabetes recognize their increased risk or have discussed their risk with their health care providers.

Recognizing that many different providers, endocrinologists, cardiologists, primary care physicians and advanced practice professionals care for patients with type 2 diabetes with cardiovascular disease, the Endocrine Society collaborated with the American Academy of Family Physicians (AAFP), the American Association of Nurse Practitioners (AANP), and the American Academy of PAs (AAPA) to create this resource center to address clinical and educational gaps for primary care providers with a focus on the current and future state of cardiovascular disease and type 2 diabetes.

The resource center includes three educational programs accredited for continuing education through the AAFP, AANP, AAPA, and the Endocrine Society. Supporting resources and tools follow the educational programs.
---
Faculty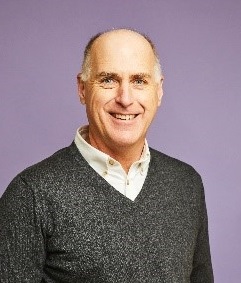 Jonathan Q. Purnell, MD
Professor of Medicine
Division of Cardiovascular Medicine
Oregon Health and Science University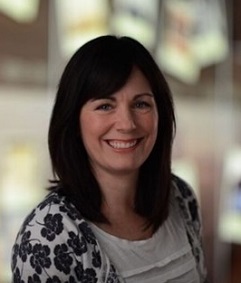 Angela Thompson, DNP, FNP-C, BC-ADM, CDE, FAANP
Family Nurse Practitioner, Hendricks Endocrinology
Medical Director, Diabetes Youth Foundation of Indiana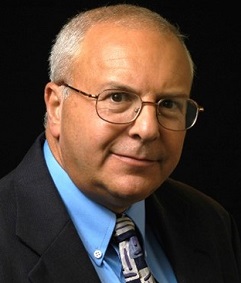 Jeffery Unger, MD, FAAFP, FACE
Director
Unger Primary Care Concierge Medical Group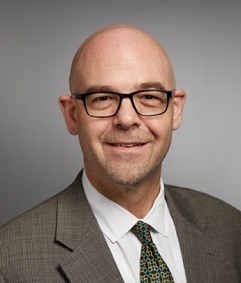 Jonathan Weber, MA, PA-C, FAAPA
Assistant Professor, Associate Director of Didactic Education, Section of General Internal Medicine
Yale School of Medicine Physician Associate Program
Yale Medicine, Endocrine & Metabolism Division
---
Course Descriptions and Learning Objectives
The three educational programs follow the progression of cardiovascular disease from early/pre-diabetes to advancing/progressive disease to late stage/managing advanced complications. The primary audience for these programs is primary care providers, including physicians, nurse practitioners, and PAs. A learner may take each course individually or as a group. Each case is eligible for one hour of CE.
Case 1: Prediabetes and Cardiovascular Risks: A Primary Call To Action
Discuss the epidemiology of prediabetes and diabetes
Review risk factors, screening tools and diagnostic criteria for prediabetes and diabetes
Describe the pathophysiology and complications of prediabetes
Analyze the relationship between prediabetes and cardiovascular disease
Develop and implement screening strategies for a patient presenting with prediabetes
Formulate an evidence-based treatment plan for patients with prediabetes including lifestyle and pharmacologic interventions
Case 2: Patient-Centered Management of Diabetes and Prevention of Cardiovascular Disease
Discuss prevalence and associations of diabetes, cardiovascular disorders (CVD), and diabetic kidney disease (DKD)
Recognize diabetes as a CVD equivalent and accelerator
Review behavioral interventions for mitigating CVD and DKD risk in type 2 diabetes mellitus (T2DM)
Distinguish major drug classes and outcomes from cardiovascular outcome trials (CVOTs) related to impacts on glycemic control, CVD and DKD risk reduction in T2DM
Develop clinical strategies using CVOT drug classes to optimize glycemic goals and reduce CVD and DKD risk for patients with T2DM
Implement a team approach to diabetes care encouraging patient-centered diabetes self-management skills, education and support (DSMES)
Case 3: Managing Macrovascular Complications In Patients with Diabetes
Review major risk factors for coronary artery disease, diabetic kidney disease and heart failure in patients with type 2 diabetes
Summarize the associations of type 2 diabetes, CVD and DKD and implications to the progression of cardiorenal syndrome (CRS) and CV mortality
Apply CVOT results to provide guidance on appropriate pharmacologic interventions for patients with advanced diabetes related complications
Analyze the impact of hypoglycemia in patients with advanced coronary artery disease and discuss techniques for mitigating risk of hypoglycemia
Employ tools and techniques to improve adherence and long-term chronic disease outcomes
---
Educational Program Quick Links
To earn appropriate continuing education units, please access the courses through each of the participating associations: American Academy of Family Physicians (AAFP), American Association of Nurse Practitioners (AANP), American Academy of PAs (AAPA), and Endocrine Society (ES).
---
Resources
The following resources provide practical tools that can support your clinical practice.
Thank You to Our Sponsors
This resource center was made possible by a grant from Boehringer Ingelheim Pharmaceuticals, Inc., Lilly USA, LLC, and Novo Nordisk. We are grateful for their support of this important clinical resource.