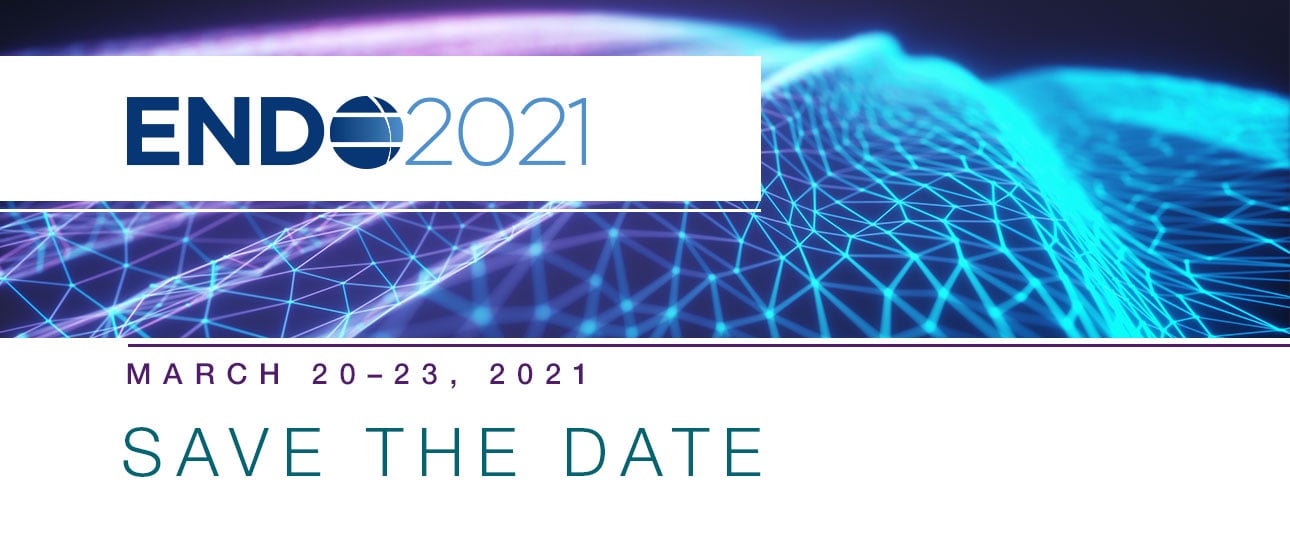 ENDO 2021 Shifts to Virtual Format
We have an important announcement regarding the future of ENDO 2021. After thoughtful deliberation regarding COVID-19 and the current landscape for in-person events, we have decided to shift ENDO 2021 to a fully virtual format.
What does this mean?
ENDO 2021 will take place from March 20-23, 2021 in a state-of-the-art digital platform instead of as an in-person meeting in San Diego.


We plan to mirror the principal elements of ENDO, including top-flight educational programming, an interactive EXPO center, and networking opportunities.


Abstract submission will still occur as planned, and abstracts will be presented virtually to all participants. All accepted abstracts will be published in a supplemental issue of the open access Journal of the Endocrine Society and will be assigned a DOI and indexed in PubMed and PubMed Central. The submission window opens on September 28 at endocrine.org/abstracts.


Registration will open in early November, and we will keep you abreast of all updates regarding the full program and functionality for the platform itself.
ENDO remains the place where leading experts, researchers, and the most respected clinicians come together to share the latest findings in hormone science and discuss breakthroughs in clinical care. The reception for virtual events like ENDO Online 2020, Clinical Endocrinology Update 2020, and Endocrine Board Review 2020 has been unprecedented. We are eager to continue embracing this new, virtual world, and hope that you will join us in sharing this excitement for ENDO 2021!
Bookmark this page for future updates on ENDO 2021. We hope to connect with you in March!