HomePage Test
Endocrine News and Updates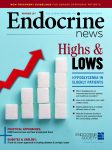 Highs & Lows: Reevaluating Hypoglycemia in Elderly Diabetes Patients
Hypoglycemia, a misunderstood diabetes complication, not only confounds the public and patients, but many healthcare providers as well.
A Practical Approach: Experts Weigh in on the Dexcom G5 CGM
A Practical Approach to Using Trend Arrows on the Dexcom G5 CGM
Group Therapy: Treating Diabetes and Urologic Complications
Patients with diabetes often present with urologic issues as well, which emphasizes the need for a team approach to treatment.
Press Releases
Events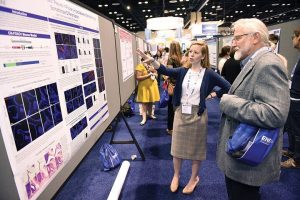 Join us at ENDO 2018, the most well attended and valued translational endocrinology meeting in the world. Bringing together leading experts, researchers, and the most respected clinicians in the field, ENDO represents a convergence of science and practice that highlights and facilitates breakthrough discoveries in the field of endocrinology. Spend time connecting with peers and colleagues, exchanging ideas and information, and getting out in front of the latest trends and advancements in hormone health.
Worldwide Endocrinology Calendar
November 30 - December 2, 2017 | Second Annual Qatar Diabetes, Endocrinology and Metabolic Conference (QDEM-2) 2017 | Doha, Qatar
ESAP 2017

For endocrinologists determined to go beyond certification and provide the best in patient care, the Endocrine Self-Assessment Program (ESAP™) delivers. ESAP 2017 covers a wide range of topics in endocrinology, diabetes, and metabolism in an online format with a complementary printed book.
Purchase ESAP 2017 Online
ESAP 2017 Activity Page
CEU Session Recordings

Get the most up-to-date information in clinical endocrinology with the live session recording from the Endocrine Society's annual CEU program. This activity provides the latest information available in clinical endocrinology with over 60 sessions.
Purchase CEU 2017 Recordings Online
Go to CEU Recordings Activity
Featured Journal Articles