Join host Dr. Chase Hendrickson, Vanderbilt University Medical Center, as he discusses a recent article from The Journal of Clinical Endocrinology & Metabolism with Dr. Anna Goldman, instructor of medicine at Harvard Medical School, and Dr. Margaret Wierman, Professor of Medicine at the University of Colorado School of Medicine. The article featured this month is from the August 2022 edition of JCEM, "DHEA on Sexual Function in Sheehan Syndrome: A Randomized Double-Blind Placebo-Controlled Crossover Trial."
Click here to login and listen to the episode!
Meet the Speakers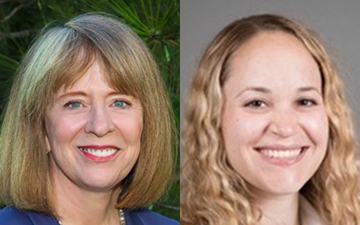 Margaret E. Wierman, MD, is a Professor of Medicine, OBGYN and Integrative Physiology at the University of Colorado School of Medicine. She directs the Pituitary and Adrenal Tumor Program. Dr. Wierman is a translational physician scientist whose research interest has been in reproductive endocrinology and sex hormone action, and more recently in the molecular mechanisms of pituitary tumors and adrenal cancer. She has led many committees in the Endocrine Society and is Past Clinical Scientist Vice President. She directs the Program to Advance Gender Equity in the Department of Medicine at the University of Colorado. Dr. Wierman has a long track record in mentoring and pipeline development of academic researchers. She received the Women in Endocrinology Mentor Award and the Endocrine Society Laureate Mentor Award from the Endocrine Society. Dr. Wierman is currently the President of the International Society of Endocrinology.
Anna Goldman, MD, received her medical degree from the Perelman School of Medicine at the University of Pennsylvania. She trained in internal medicine at the Icahn School of Medicine at Mount Sinai, where she also served as chief resident. She did her fellowship training in endocrinology at Brigham and Women's hospital, during which she conducted research in andrology. Dr. Goldman was the associate program director for the endocrinology fellowship training program at BWH for many years. She is an instructor of medicine at Harvard Medical School and is now in practice at Atrius Health. Her career focus is on patient care in the areas of andrology, transgender care, diabetes, and medical education.