Join host Chase Hendrickson, MD, from Vanderbilt University Medical Center, in a discussion recorded live at ENDO 2023. He looks at a recent article in The Journal of Clinical Endocrinology & Metabolism with Salila Kurra, MD, from Columbia University, and guest expert William Young Jr., MD, from Mayo Clinic College of Medicine, along with four fellows who submitted questions ahead of time.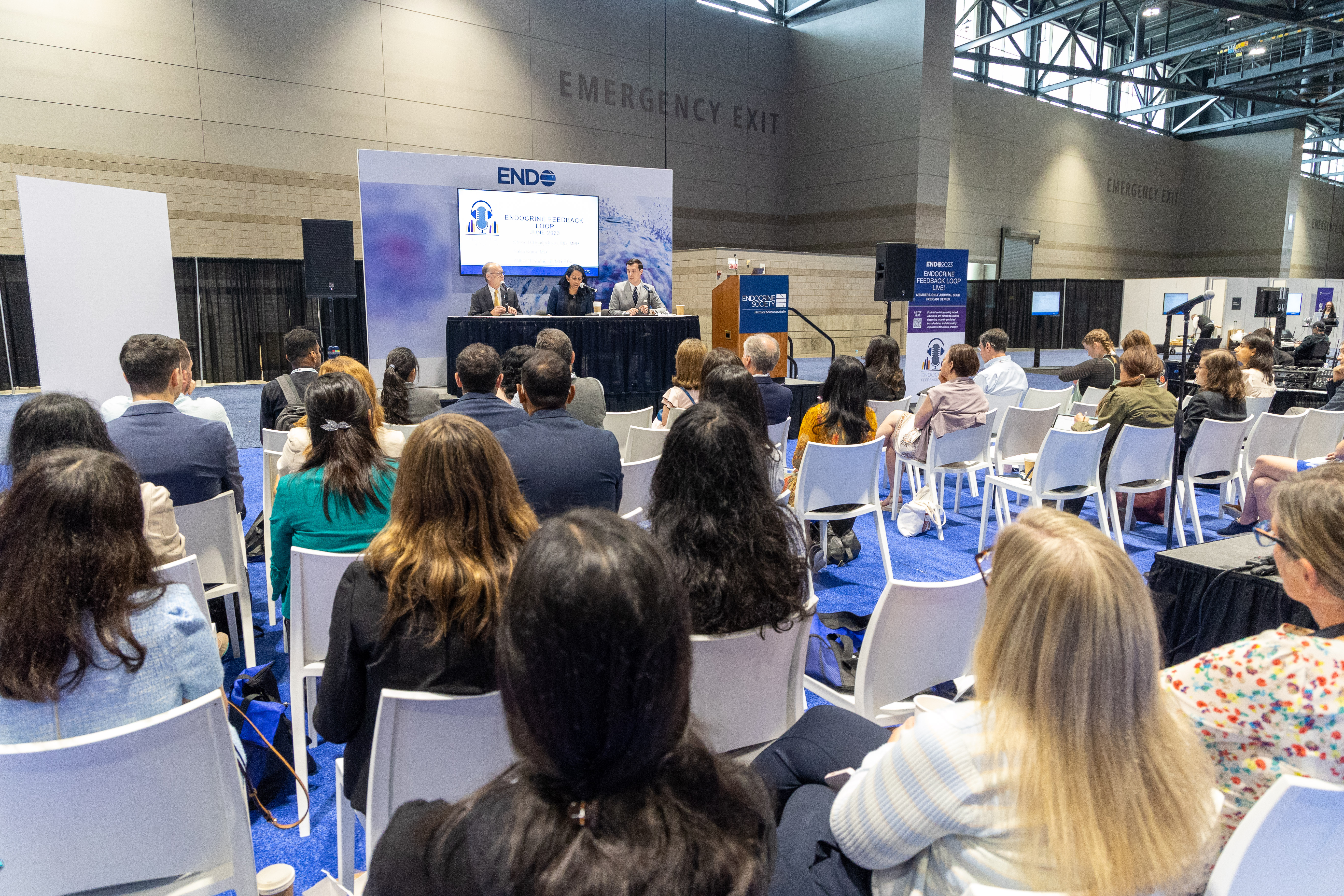 The article featured this month, by Ng et al, was published in the January 2023 issue of JCEM: "Aldosterone, Renin, and Aldosterone-to-Renin Ratio Variability in Screening for Primary Aldosteronism."
Click here to log in and listen to the episode!
Meet the Speakers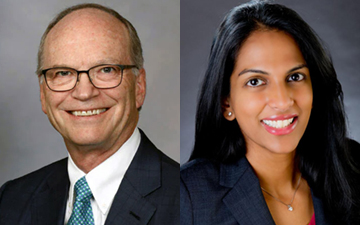 William Young Jr., MD, is the Tyson Family Endocrinology Clinical Professor and professor of medicine in the Mayo Clinic College of Medicine and Science at Mayo Clinic in Rochester, Minn. He is the recipient of multiple education awards and is a past president of the Endocrine Society and past chair of the Division of Endocrinology at Mayo Clinic. Dr. Young's clinical research focuses on adrenal and pituitary disorders. He has 360 peer reviewed publications and an h-index of 92. Dr. Young has delivered more than 750 presentations at national and international meetings, and he has been an invited visiting professor for more than 160 medical institutions.
Salila Kurra, MD, received her medical degree from Columbia University College of Physicians & Surgeons and completed her post-graduate training in internal medicine and endocrinology at Columbia University Medical Center. Dr. Kurra is an associate professor of medicine at Columbia University Irving Medical Center, where she serves as assistant dean of student affairs. She also serves as clinical chief for the Division of Endocrinology and is the medical director of the Columbia Adrenal Center. She leads the medical student course in endocrinology and is actively involved in curriculum development and oversight at the medical school. Dr. Kurra also serves as chair of the Endocrine Society In-Training Exam Steering Group.
The fellows who provided questions are Seda Grigoryan, MD, from University of Michigan; Nawar Suleman, MD, from University of Virginia; George A. Stamatiades, MD, from Brigham and Women's Hospital; and Moon Kyung Choi, MD, from University of California, San Francisco.