Overview:
The Endocrine Society's longstanding T1D fellows' conference addresses knowledge, skill, and workforce gaps in the complex and growing area of T1D. The program delivers comprehensive education on the practical aspects of T1D care in a patient-centric and team-based care approach.
Speakers: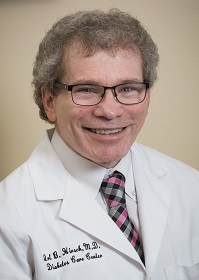 Irl B. Hirsch, MD
University of Washington School of Medicine
Dr. Hirsch received his medical degree from the University of Missouri School of Medicine in 1984. He completed residency training in internal medicine at the University of Miami, in Miami, Florida and Mount Sinai Hospital in Miami Beach, Florida and a research fellowship at Washington University School of Medicine in St. Louis. Dr. Hirsch has authored more than 250 research papers. He also has written more than 60 editorials, three commentaries for The Journal of the American Medical Association, numerous book chapters and six books for patients and physicians. He is well known for his yearly "rants" in "Diabetes Technology and Therapeutics". From both a research and teaching point of view, Dr. Hirsch has spent his career studying best strategies for the use of insulin therapy and better technology in both type 1 and type 2 diabetes. His ideas about glucose variability have led to the completion of the trial FLAT-SUGAR (FLuctuATion reduction with inSUlin Glp-1 Added togetheR). Additional past major clinical research trials include DCCT, ACCORD, STAR-1, the JDRF Sensor Trial, SEARCH, ORIGIN, and ADAG, a variety of important observations with the T1D Exchange and many more involved with insulin therapy, including the impact of glucose control in bone marrow transplant patients. He has also been outspoken about insulin pricing in the US.
Jill Weissberg-Benchell, PhD, CDE
Lurie Children's Hospital

Michael Riddell, PhD
York University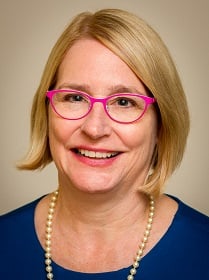 Elizabeth Rachel Seaquist, MD
University of Minnesota
Elizabeth Seaquist is a Professor of Medicine and the Director of the Division of Diabetes and Endocrinology in the Department of Medicine at the University of Minnesota. She holds the Pennock Family Chair in Diabetes Research and is the Associate Director of the Medical Scientist Training Program (MSTP) at the University of Minnesota. As a clinical investigator, Dr. Seaquist is interested in hypoglycemia and the complications of diabetes. Her research focuses on the effect of diabetes on brain metabolism, structure, and function and aims to learn how the brain adapts to diabetes and recurrent hypoglycemia. She directs the University of Minnesota site for the GRADE (Glycemia Reduction Approaches for Diabetes: A Comparative Effectiveness) and REWIND (Researching Cardiovascular Events with a Weekly Incretin in Diabetes) studies and directed the University of Minnesota site for the ACCORD (Action to Control Cardiovascular Risk in Diabetes) trial. Dr. Seaquist also has an active clinical practice and is board certified in Internal Medicine and Endocrinology, Diabetes, and Metabolism. Her ultimate mission is to improve the lives of people with diabetes.
Linda M. Siminerio, RN, PhD, CDE
University of Pittsburgh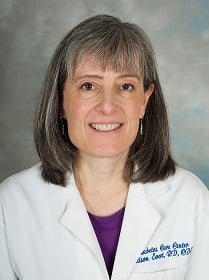 Alison Evert, MS, RD, CDE
UW Neighborhood Clinics
Alison Evert, MS, RD, CDE is the Manager, of Nutrition and Diabetes Education Programs for the University of Washington Neighborhood Clinics, 14 primary care clinics in Seattle-area and Pacific Northwest region. She also works with an UW Medicine endocrinologist, on a multi-year Centers for Medicare and Medicaid Innovation grant. The Endo/RD-CDE team identifies patients in the UW Medicine health system with elevated and missing A1cs. The goal of this population health initiative is to identify opportunities for diabetes care and education by assisting Primary Care Providers to improve treatment outcomes, patient empowerment and well-being. Prior to these positions, Alison worked for over 10 years at the University of Washington Medical Center's - Diabetes Care Center, she was part of their multi-disciplinary diabetes team. She also spent over a decade working for a pediatric endocrinologist in private practice caring for over 500 children with diabetes in Washington state and Montana. Alison has also worked at a Joslin-education affiliate in Seattle. Alison was the co-chair for the American Diabetes Association's 2013 position statement "Nutrition Therapy Recommendations for the Management of Adults with Diabetes" and is serving again as the co-chair for the ADA's 2018-2019 update. She also co-edited two editions of the ADA's Diabetes Nutrition Therapy Guide for healthcare professionals. Alison is a member of the Academy of Nutrition and Dietetics and has served as a chair of the Diabetes Care and Education Dietetic Practice Group. She writes and presents frequently about the role of nutrition therapy in diabetes.
Janet B. McGill, MD
Washington University in St. Louis
Dr. Janet McGill is Professor of Medicine at Washington University School of Medicine and attending endocrinologist at Barnes-Jewish Hospital in St. Louis. Her research focus has been the diagnosis, disease associations and treatment of type 1 and type 2 diabetes, including diabetes complications. She has published widely on these topics and she has edited the Washington University Subspecialty Manual in Endocrinology and the ADA book, Atypical Diabetes. She has received the Distinguished Clinician award and the Alumni Achievement award at Washington University.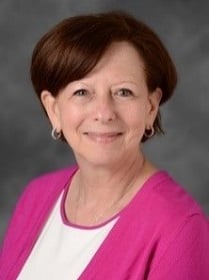 Davida F. Kruger, Masters
Henry Ford Health System
Davida F. Kruger has been a certified nurse practitioner in diabetes for more then 38 years at Henry Ford Health System in Detroit, Michigan. Her role includes both clinical practice and research. She is board certified by the American Nurses Association Credentialing Center in Primary Care and by the American Association of Diabetes Educators in Advanced Diabetes Management. She is past Chair of the American Diabetes Associations Research Foundation and has served on the American Diabetes Association's Research Policy Committee.. She is also a past president, health Care and Education of the American Diabetes Association. She served as editor of Diabetes Spectrum from 2005-2008. She served as the Editor In Chief of Clinical Diabetes from 2011-2016.<br /><br />Ms Kruger has been a principal investigator on numerous research projects and has written widely on diabetes care, authoring the book The Diabetes Travel Guide 2<sup>nd</sup> edition (2006). Her awards include the Florence Nightengale award for excellence in research, ADA's Rachmeil Levine Award for Distinguished Service, Ada's Award for Outstanding Service in Diabetes Research Funding, The ADA Wendell May's Award, The 2014 Clara Ford Award for Nursing Excellence in Research and Education, Wayne State University School of Nursing 2014 Alumna of the year, the 2017 International Diabetes Center Donnell Etzwiler Memorial Award, and The American Diabetes Association 2017 Outstanding Educator in Diabetes Award.
Jenise Colleen Wong, MD, PhD
University of California San Francisco

Kelly Close, MBA
Close Concerns, Inc