Overview:
Transgender women have unique healthcare concerns starting from young adulthood to later adulthood. This case based presentation will highlight 3 common clinical scenarios and discuss the available data to help guide management. The first case will highlight a transgender woman who has already initiated on gender affirming hormone therapy and wishes to discuss reproductive options. The second case will highlight prevention of cardiovascular disease following gender affirming hormone therapy. The third case will highlight screening, diagnosis and treatment of osteoporosis in transgender women.
Speaker: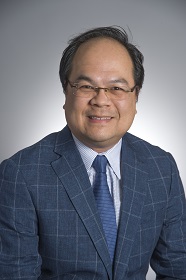 Vin Tangpricha, MD, PhD
Emory University School of Medicine
Vin Tangpricha is a Professor of Medicine in the Division of Endocrinology, Metabolism and Lipids at Emory University School of Medicine in Atlanta, Georgia. Dr. Tangpricha received his medical degree from Tufts University School of Medicine and completed his internal medicine residency and endocrinology fellowship at Boston University Medical Center. He completed his Ph.D. degree in molecular medicine on the topic of vitamin D at Boston University School of Medicine. He currently serves as the Program Director for the Endocrinology & Metabolism fellowship training program. He served on the Endocrine Society guidelines committee for the hormone treatment of gender-non-conforming and gender incongruent patients, which has published two international guidelines on transgender patients (2009 and revised in 2017). He served on the World Professional Association for Transgender Health guidelines for the Standards of Care for Transgender people in 2011 and currently serves on the revision committee for an updated guideline. He currently serves as the president of the World Professional Association for Transgender Health and is considered a world authority on hormone therapy in transgender people. He has published reviews on transgender medicine in high impact journals including Lancet Endocrinology and Diabetes, Endocrine Reviews, New England Journal of Medicine and Annals of Internal Medicine.