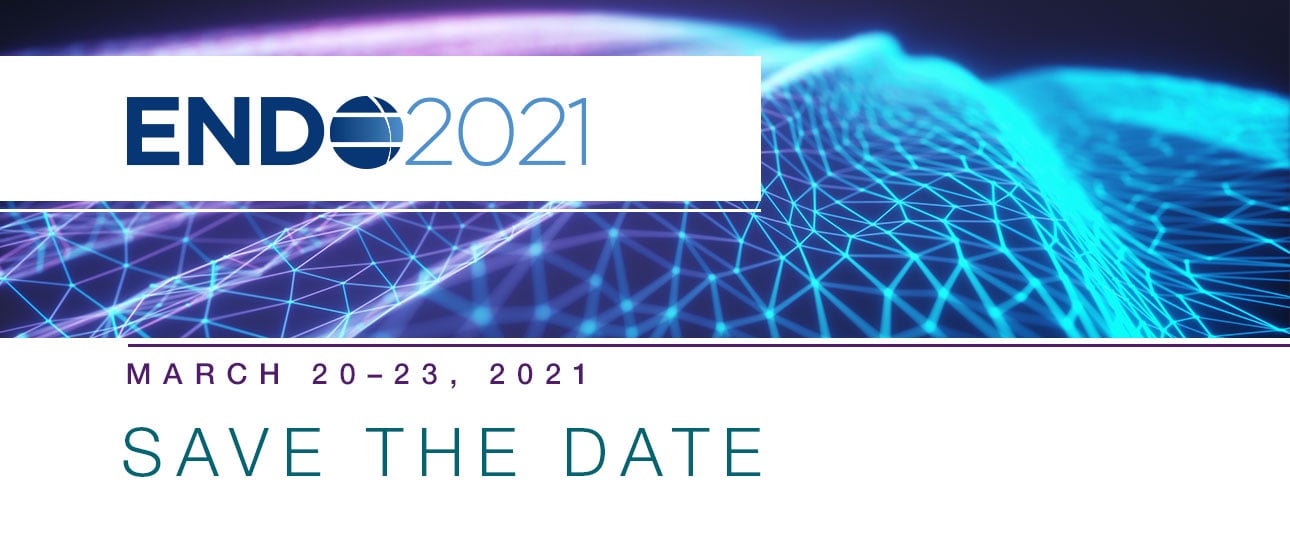 ENDO is the leading meeting for endocrinology research and clinical care worldwide. Join us virtually March 20-23 via a state-of-the-art digital platform for four days of top-flight educational programming, an interactive EXPO center, and plenty of networking opportunities.
This year's education program is highlighted by:
More than

70 live sessions

and another 70 sessions accessible on-demand;

Six plenary

sessions including

two presidential plenaries

on data in endocrine research and the impact of basic tissue engineering in emerging therapies;

47 Meet the Professor sessions

; and
More than 20 oral sessions and a

robust

poster hall

for accepted scientific abstracts.
Additional information about the program, as well as rates for attending ENDO 2021 are available now.
ENDO is the place where leading experts, researchers, and the most respected clinicians come together to share the latest findings in hormone science and discuss breakthroughs in patient treatment. The reception for virtual events like ENDO Online 2020, Clinical Endocrinology Update 2020, and Endocrine Board Review 2020 has been unprecedented.

We are eager to continue embracing this new, virtual world, and hope that you will join us in sharing this excitement for ENDO 2021!