Meetings
Endocrine Fellows Series: Osteoporosis and Metabolic Bone Diseases
Event Information
Meeting Type: Physical
Dates: August 1 - 2, 2018
Location: Santa Fe, New Mexico , United States
Intended Audience: Early Career, In Training
Purpose: Education, Scientific
Number of CME Credits Offered: 14.25
---
Topics: Bone and Mineral Metabolism, Female Reproductive Health and Biology, Male Reproductive Health and Biology, Pediatric Endocrine Practice, Thyroid
---
Description:
The Endocrine Fellows Series: Osteoporosis and Metabolic Bone Diseases is a two-day conference designed for clinical endocrine fellows in adult and pediatric programs that are interested in bone diseases. The event will be held August 1-2, 2018 in Santa Fe, New Mexico. Fellows are encouraged to submit an abstract for an oral presentation during the Osteoporosis conference. The faculty will select the top four abstracts submitted for an additional oral presentation at the Santa Fe Bone Symposium, the premier clinical bone conference in the country which is held August 3-4. View the draft agenda.
Application Period: CLOSED
Invited fellows will:
Review osteoporosis basics, therapeutic options, and nutrition as well as lifestyle factors in women, men, and children
Update knowledge of rare bone and mineral disorders in adults and children
Discuss current practice guidelines, emerging clinical science, preclinical research, and clinical practice patterns
Be able to submit an abstract and get valuable feedback on research and presentation skills from experts in the field
Attendance at this conference is limited; endocrine fellows interested in attending must submit an application. Invited fellows will receive a travel stipend to cover expenses to the Osteoporosis conference and complimentary registration to attend the Santa Fe Bone Symposium.
Eligibility Criteria
Fellows must be nominated by their Program Director. Nominated fellows must meet the following criteria at the time the application is submitted:
Hold an MD or DO degree, or equivalent
Be actively enrolled as a 1st, 2nd, or 3rd year fellow in an accredited fellowship training program in adult or pediatric endocrinology as listed in the ACGME's Accreditation Data System (ADS); preference will be given to first-year fellows
Intend to practice clinical endocrinology in the United States upon completion of their fellowship training
Current full or part-time faculty members are ineligible
A new Federal regulation called the Physician Payments Sunshine Act requires certain transfers of value to physicians be reported to the Center for Medicare and Medicaid Services (CMS). Therefore, the Endocrine Society now requires all participants to provide both their National Provider Identifier (NPI) number and state license number.
Abstracts
Fellows are encouraged to submit an abstract for an oral presentation during the Osteoporosis Fellows Series. Presenters discuss their abstract with the faculty and other fellows; this is an opportunity to gain valuable experience in presenting your work and receive feedback from renowned physicians and researchers. The Osteoporosis Fellows Series faculty select the top four submitted abstracts for an additional oral presentation at a special session at the Santa Fe Bone Symposium.
Abstract Criteria
Abstracts may be basic, clinical, translational, or a unique clinical case description. Abstracts may be in any area of metabolic bone disease in addition to osteoporosis, such as hyperparathyroidism, renal osteodystrophy, or Paget disease. It may focus on mechanisms, new descriptions or disorders, or therapeutics. An enlightening clinical case seminar (case report) may also be submitted.
Program Chair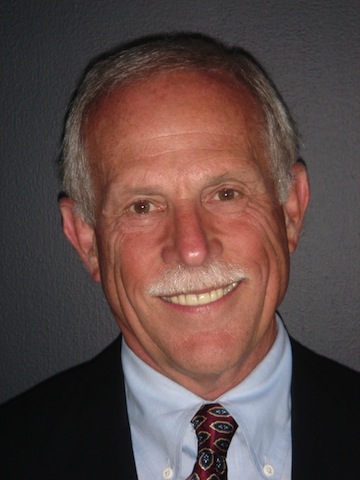 Michael McClung
MD, FACP, FACE
Director, Oregon Osteoporosis Center
Faculty Presenters
John Bilezikian, MD
Columbia University in the City of New York
Mary Bouxsein, PhD
Harvard Medical School
Catherine Gordon, MD
Cincinnati Children's Hospital Medical Center
Susan Greenspan, MD
University of Pittsburgh
---
Event Contact