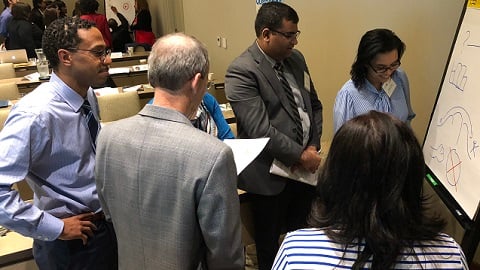 Stepping up as a volunteer leader will help you expand your network, strengthen your leadership and professional skills, and contribute to our mission of uniting, leading, and growing the global endocrine community. As an exclusive benefit to members, volunteering for the Society also is a way to give back and influence the future of the field. Our task forces, committees, and working groups are comprised of members and staff committed to advancing endocrine research and practice. By participating in one of these groups, you will work on initiatives that impact our members, practitioners, and patients worldwide.
View our current groups below and learn how you can contribute to the Society's strategic priorities.
Task Forces and Working Groups
---
Committees
---
Opportunities With You in Mind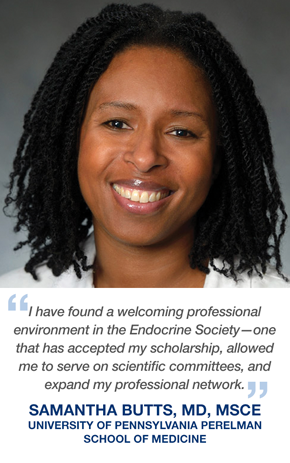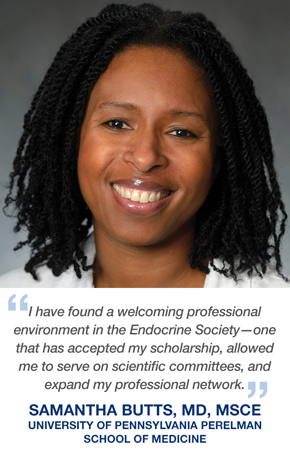 You can contribute in various ways, each with a different strategic focus, outcomes, and time commitment. This flexibility allows you to identify your preferences and work on opportunities that best suit your interest, availability, and expertise.
In addition to serving on work groups, task forces, and committees, you can also choose to participate in "one-time" activities that help propel our work forward. These activities include reviewing abstracts, participating in surveys and research, and reviewing and providing expert opinions on scientific and clinical resources. We want you to take advantage of opportunities that are both rewarding and fit into your busy schedule.
---
How to Get Started: Member Profile
Please Complete your Volunteer Profile today so that we can match available opportunities to your specific interests and expertise.
---
Frequently Asked Questions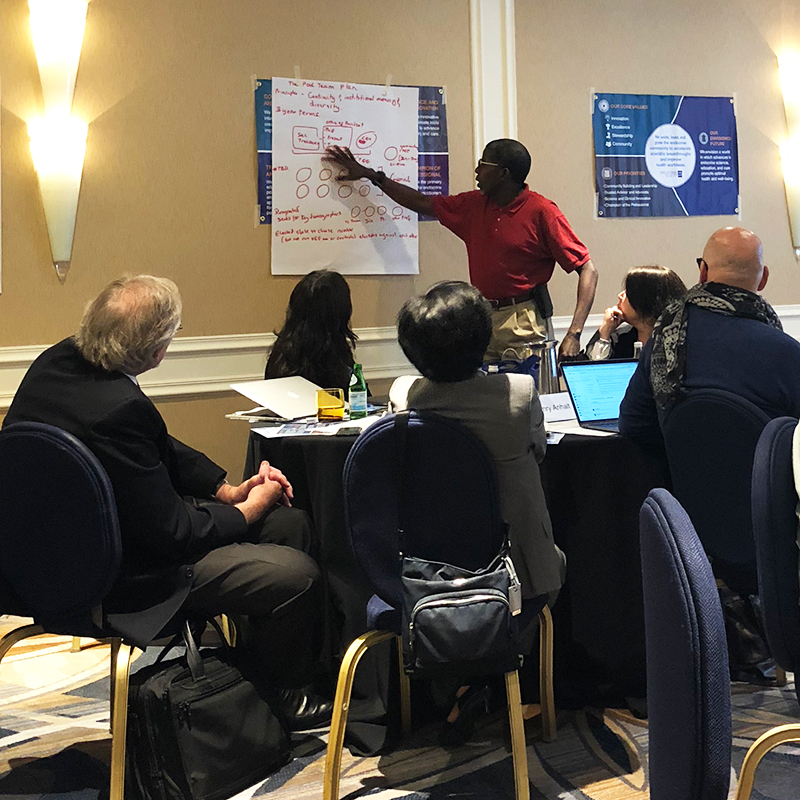 How do I apply to become a member leader?
Complete a volunteer profile using your endocrine.org username and password.
What happens when I complete my profile?
Upon receiving your profile, we will review the available opportunities with your answers and look to match you with a suitable placement. If you are interested in committee work, your name will be considered by the President-Elect during the committee appointment process, which typically occurs each fall. Your profile is tied to your endocrine.org account, which allows us to access your preferences as new opportunities emerge. You can change the information on your profile at any time by logging into your endocrine.org account.
What is the typical time commitment?
We have many opportunities across the Society, all of which require differing time commitments. Upon completing your profile, you may indicate the amount of time you'd like to commit to opportunities (1-3 years, <6 months, a few hours, etc.). This will allow us to identify opportunities that fit with your schedule.
What support are volunteers provided?
Upon placement, we will work with you to assist with any questions and needs as they arise. Member groups which require travel and/or reimbursements—such as committees—will be provided access to MacNair Travel Management, a reimbursement form, and hotel reservations. To learn more, please see our Committee Information Resource Page.
Where can I learn more about Society committee service?
Please visit our complete FAQ on committee service.
---
Additional Resources