The 2021 Election Results Are In!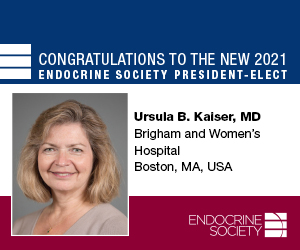 Congratulations to our newly elected leader! Dr. Ursula Kaiser will assume the President-Elect position at the Annual Business Meeting on March 22nd during ENDO 2021.
Below is our Board of Directors for the 2021-2022 term. The Board members represent a wide range of backgrounds and experiences that reflect the diversity of our membership. Our leadership team is well-positioned to implement our mission and vision to support our members.