We are dedicated to supporting scientific investigators by accelerating the pace of discoveries and nurturing emerging endocrine science.
As a member of the Endocrine Society, you become part of our prestigious network of investigators committed to advancing endocrine science that promotes optimal public health.
Our products, services, and unique networking opportunities and community give the 44 percent of our members who conduct basic or translational research the tools needed to succeed.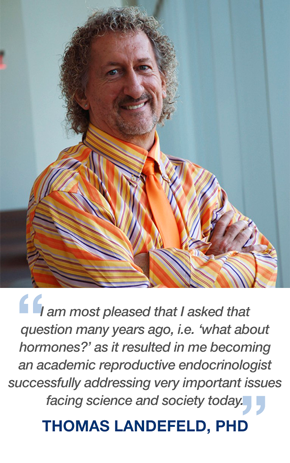 MEMBER BENEFITS
Gain access to premier research and content in endocrine science
Online access to our top-rated Journals, including Endocrinology, The Journal of Clinical Endocrinology & Metabolism, the Journal of the Endocrine Society, and JCEM Case Reports
Discounted subscription to Endocrine Reviews
No page charges, regardless of article length, and no color-figure charges for Society members who publish in Endocrinology under a standard license
Publishing discounts on page and color charges for accepted papers in other Society journals
Online access to over 347,000 pages of historic content from our top-cited journals with the Endocrine Legacy
Access a curated list of endocrine-related Research Opportunities from the NIH and other funding sources
Curated member e-newsletters that bring the latest endocrinology headlines to your inbox
Access "Communicating Science," a video series from our media relations team that shares eight tips to help you be in control of your narrative.
Interact with our dynamic community
Discounted registration for Endocrine Society's Annual Meeting & Expo (ENDO), and basic science meetings
Get involved and participate as a committee member, help plan educational events, and more
Push for crucial regulatory and legislative advocacy initiatives, including our campaigns to increase funding for NIH and adequately reimburse healthcare providers
Benefit from our career development resources and programs
Special member preference to our awards, including:

Laureate Awards, such as the Roy O. Greep Award for Outstanding Research
John D. Baxter Medal for Entrepreneurship
Delbert A. Fisher Research Scholar Award & Clark T. Sawin Memorial History of Endocrinology Lecture

Access to and free CV posting on EndoCareers®
Participate in our Mentor Exchange Program as a mentor or mentee
10% Off English Language Editing, figure illustrations and adjustments, translations and more with American Journal Experts (AJE)