Hormone Health Network
The Hormone Health Network (HHN) is the public education affiliate of the Endocrine Society and is a leading source of hormone-related health information for the public, physicians, allied health professionals and the media. The mission of HHN is to serve as a resource for the public by promoting the prevention, treatment and cure of hormone-related conditions through outreach and education.
They work directly with the Society and its experts in the field of endocrinology to translate science for the benefit of patients with endocrine disorders and to raise the general public's awareness about emerging endocrine system diseases. Through its website, free educational materials, public forums, physician referral service, presence at medical meetings, and media education campaigns, HHN has reached more than 200 million people with important health information.
The Hormone Health Network offers a variety of programs and services to reach the public with important hormone-related information. Its strategies involve dissemination and promotion directly to consumers, physicians and consumer media. HHN welcomes the opportunity to collaborate with corporations, patient support groups, government agencies, and non-profit organizations to expand the reach of important health messages in creative ways.
If your organization would like to collaborate on a specific initiative please email Lynette Fludd at [email protected].
---
Create a Presence at Endocrine Society Meetings
The Endocrine Society offers the opportunity for industry and other supporting companies or organizations to have a presence at ENDO, the Annual Meeting of the Endocrine Society or at Clinical Endocrinology Update, the second largest annual meeting of the Society.
ENDO
Start planning your exhibition at ENDO 2022. Join us June 11–14 in Atlanta, Georgia, where you will have the opportunity to meet face-to-face with your target audience to build brand awareness, generate new leads, and foster quality relationships.
At ENDO, leaders in endocrine practice and hormone research share their latest breakthroughs that advance science and shape the future of patient care. Do not miss your chance to exhibit to connect with this elite group of influential endocrinologists.
For details and to reserve your booth, please visit our exhibit management site, or see our exhibitor prospectus.
CEU
Connect with more than 1,000 endocrinologists at Clinical Endocrinology Update (CEU) and Endocrine Board Review (EBR)—an unduplicated audience from ENDO. Get your company's message out to practicing clinical endocrinologists and fellows. Learn more about exhibiting at CEU or submit an application today.
For more information contact: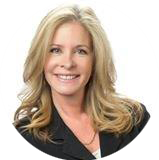 Heidi O'Hara
Business Development, A. Fassano & Company
+1(856) 637-3301
[email protected]
---
Ancillary Symposia
Partnering with the Endocrine Society through an ancillary symposium is a highly effective way to ensure that your educational product is presented to the thought leaders at the largest gathering of endocrinologists in the world. The Endocrine Society has a reputation for scientific excellence. Since 1996, the Endocrine Society brand has delivered outstanding quality through:
Instant Credibility
Unparalleled Scientific Expertise
Customized, Turn-Key Program Management
Partnering with the Endocrine Society through an ancillary symposium is a highly effective way to ensure that your educational product is presented to the thought leaders at the largest gathering of endocrinologists in the world.
Presentations may focus on the latest research and development, new disease state management guidelines, or new therapies and treatment options. Programs can coincide with the Society's annual meetings – ENDO, the Annual Meeting & Expo, and Clinical Endocrinology Update (CEU) – or outside meetings, such as PriMed or another association's annual meeting.
The Society is experienced and knowledgeable in working with medical education/communication companies on developing proposals, applications, and detailed budgets, and welcomes the opportunity to accredit programs developed by third parties. Medical education companies interested in partnering with the Society are required to submit proposals according to the guidelines below.
Request for ENDO 2020 Proposals
---
Mailing List Rental Service
The Endocrine Society Mailing List consists of endocrine professionals, book buyers, and subscribers to Society journals. Reach both members and non-members who are eager to receive direct mail offers at their home or office address. This is the most comprehensive list of endocrinologists available.
The database contains physicians, nurses, basic scientists, clinical scientists, post-doctoral fellows, students, and patient educators. Subscriptions are to JCEM, Endocrinology, and Endocrine Reviews.
For information, counts, or to place an order, visit the Society's list rental page or contact INFOCUS Marketing at [email protected] or 800-708-5478.
Please note that only mailing lists are provided; phone numbers or email addresses are never provided with purchased lists.