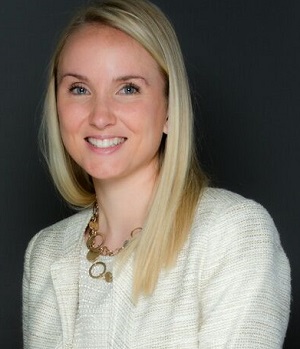 By Hannah Andrews, Director of Digital Learning

Online learning plays a crucial role in the Society's educational mission, a role that has grown exponentially since the start of the pandemic. For the past 18 months, members have accessed countless education and training programs from the comfort and safety of their homes and offices.

We're gratified to know our Center for Learning platform provided an educational lifeline when face-to-face meetings were impossible. But we also knew our 7-year-old platform was in need of an upgrade.

That's why we are so thrilled to announce the launch of our new Center for Learning.

The new platform offers a best-in-class online learning experience that is intuitive, responsive, and ultimately easier to use. These key factors underlie the platform's new learning management system (LMS), Oasis LMS, provided by Chicago-based IT consultancy 360 Factor.

Our must-haves from Oasis LMS included:

A navigable public catalog to serve as the Center for Learning homepage;
Quick links to key areas, including pages where learners can view their active courses and transcripts;
An intuitive and seamless CME credit submission process;
A truly mobile-responsive design for use on any smart device;
Course recommendations based on previous activity; and
A robust FAQ video library to assist with everyday inquiries.
Other changes will be evident on your first visit to the site. In addition to its sleek new design, the platform directs users to a main catalog page where you can jump to your personal activities page or explore the Society's course offerings. Finding the perfect course has never been easier as you can filter offerings based on unique needs and interests. Categories include topical areas, target audience, and CE credit types.

What hasn't changed? Center for Learning will continue to be located on www.endocrine.org. And as before, the site will offer a diverse range of world-class education and training. These include our premiere case-based programs, such as the Endocrine Self-Assessment Program (ESAP™), Pediatric ESAP™, and Endocrine Board Review, as well as webinars, on-demand activities, past conference session recordings, and the Fellows Training Series.

For more than 100 years, the Society has proudly fulfilled its mission of promoting continued education and training for clinicians, investigators, educators, and allied health professionals in our field. The new Center for Learning stands as the latest effort in this long tradition.

Finally, we'd like to ask for your patience as we fully implement this large system and iron out any kinks that may crop up. Our strong support staff remains available to guide you through the new Center for Learning! If you have any questions, please contact our Members Services team at [email protected].