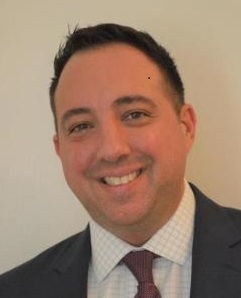 By Aaron Lohr, Chief Communications Officer

One measure of a top-tier medical and scientific society is how well it keeps members up to date on the latest news and developments in the field. On this front, your Endocrine Society is second to none. Our staff produces magazines, newsletters, podcasts and social media channels that cover every conceivable aspect of endocrinology and the organization.

I'd like to use this space to share some insights on these different news vehicles. (By-the-way, this entry won't include our four award-winning scientific journals, which will be the topic of an upcoming blog.)

Let's start with our flagship news publication, Endocrine News.

Endocrine News: A Publication Always Evolving

When members are asked about their favorite membership benefits, time and time again they list Endocrine News as a top choice.

Members love the monthly magazine because it's tailored to their unique needs and wants. Yes, the publication contains a wealth of feature stories on the latest research — much of it from the Society's own peer-reviewed journals — but we also provide content that can only be found in the magazine.

Each issue is chocked full of Q&As with leaders in the field, member milestones, new Society initiatives, in-depth reports on new practice guidelines, research reviews from ENDO and other conferences, and even articles that give members tips on how to run laboratories and their practices.

A few years ago we redesigned the magazine to give it a more modern look and feel. The overhaul was recognized by Association Trends Magazine with a Gold Award for Most Improved Magazine. Our new look also earned us a finalist spot in Folio: Magazine's OZZY Award competition for Best Redesign.

"As the design morphed into a more contemporary, elegant look from a traditional, technical publication, the content slowly refocused as well," says Endocrine News Editor Mark A. Newman. Namely the publication evolved into a more "service-journalism model," he explains, meaning that most readers can take away insights that they can put into practice almost immediately.

Another distinguishing factor is the publication's focus on members. In April 2021, Endocrine News placed a member on the cover for the first time. The cover story of Nobel Prize winner Robert J. Lefkowitz, MD, detailed his remarkable and colorful career in endocrine research.

Endocrine News will continue to evolve and keep up with the times. "In the world of magazine publishing — like the world of endocrine research and practice — the evolution never stops," says Newman.

Endocrine eNews

One evolutionary byproduct of the monthly magazine is Endocrine eNews, which delivers to members around the world each Wednesday.

Launched in January 2018, eNews keeps members up to date on time-sensitive developments in the field and organization. The weekly eNews has become a widely appreciated member benefit. The electronic newsletter consistently obtains email open rates that are significantly higher than industry averages.

In a nod to our diverse membership, eNews is customized to fit members' specific professional interests. Content varies based on whether someone treats patients or conducts research.

"We understand that endocrinology is a very broad field, and we recognize that we have a lot of diversity in our membership," says Molly Balkam, a marketing manager who oversees the weekly publication. "We want to ensure the information we deliver is as relevant and timely as possible."

Each issue contains articles highlighting research from our journals, advocacy efforts on Capitol Hill and internationally, stories from our monthly magazine, key dates for events, educational products, and much more. "Endocrine eNews is a one-stop-shop in terms of staying up-to-date on the latest from the Endocrine Society," Balkam says.

Endocrine News Podcast

Another popular feature to come out of Endocrine News is our podcast series featuring leading experts. Each lively and informative conversation takes a deep dive into the latest research and clinical advances of the field. Recent topics include obesity and infertility, vitamin D insufficiency and COVID-19, appetite hormone responses to sugars, and what's new in obesity treatments.

Podcasts are another way we shine a light on our members' work. The format also offers members a modern way to stay current when they are away from their computers. You can enjoy the podcasts while driving to work, cooking breakfast, or out for a run, to name a few.

Endocrine Briefing

We're proud of our comprehensive in-house news vehicles. But we also know that other journalism outlets cover topics of interest to members. That's why we have long offered the Endocrine Briefing e-newsletter. This publication scans the virtual news ecosphere for pertinent articles on endocrinology and hormone health.

Similar to how we customize eNews, we have tailored this publication to best meet the needs of our diverse membership. Last year we launched a new version of Endocrine Briefing that uses industry-leading artificial intelligence (AI) technology to deliver the endocrine research and practice headlines that most interest you.

How does the AI work? As you click on stories of interest, the platform uses that data to select related content for future issues personalized for you.

Social Media

So, what do you do after reading a thought-provoking article on endocrinology? Why, you share your opinions on social media, of course. On this front, we offer a full range of social media channels where members can engage with their peers worldwide.

Roughly 90,000 accounts currently follow the Society across Twitter, Facebook, Instagram, LinkedIn and YouTube. It's not uncommon for followers — members or otherwise — to tag Endocrine Society when drawing attention to relevant articles, research findings, legislation, and other initiatives. These people know this is the place where leaders in the field will hear their voices.

For our part, we use these channels to spread awareness about upcoming webinars, meetings, educational resources and more. We also recognize member achievements and awards, and highlight grant funding opportunities, position statements, and patient education resources. In addition, we use these platforms to share information on our advocacy campaigns such as supporting regulations for endocrine disrupting chemicals in the European Union, increasing research funding in the United States, and removing barriers to diabetes care.

"Our social media channels offer an avenue for members to connect with colleagues who have the same interests, goals, and challenges as you," says Lisa Marie Romano, manager of digital marketing, who oversees our social media efforts. "Members can follow the latest breaking news on endocrine-related topics, and exchange insights and observations about a meeting, an article, or an educational resource. These platforms also are a wonderful place to celebrate the achievements of our talented membership."

Learn more about these and other news resources at www.endocrine.org/news-and-advocacy.