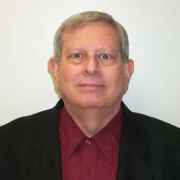 For more than 10 years, Dr. Allan Glass has worked tirelessly to ensure that Medicare physician payment policies work for endocrinologists. As our advisor to the American Medical Association Resource-based Relative Value Scale Update Committee (RUC), Dr. Glass serves as a critical advisor on coding and reimbursement and advocates for optimal payment to endocrinologists for the care they provide.
In this role, Dr. Glass attends several RUC meetings each to represent the Society and he spends countless hours reviewing and making recommendations for nearly every code of importance to the field, including evaluation and management services, continuous glucose monitoring, and thyroid fine-needle aspiration. When the Centers for Medicare and Medicaid Services makes detrimental payment proposals, Dr. Glass is at the frontline to ensure that endocrinologists are adequately reimbursed for their expertise.
We cannot thank Dr. Glass enough for his years of service to our community and look forward to tackling future challenges with him as they arise.