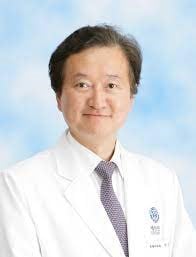 Eun Jig Lee, M.D., Ph.D. is the Professor of Medicine and serves as Chair of Department of Medicine, College of Medicine, and Chief of Pituitary Tumor Center in SEVERANCE Hospital at Yonsei University. Currently he also serves as the Associate Editor of Journal of Endocrine Society, the President of Korean Neuroendocrine Study Group (KNSG), and a Chairperson of Academic Committee of National Academy of Medicine of Korea (NAMoK).

Dr. Lee is a prior President of Korean Endocrine Society (KES) and has been recognized by Nam-Gok Award from KES. Dr. Lee organized a rare endocrine disease study group in KES and helped the group get the government funding for research. He also founded an Endocrine Research & Development Networking Study Group (ERNS), which plays a role in activating joint R & D by connecting clinicians with basic researchers and industries.

Severance pituitary tumor center treats large numbers of patients with pituitary tumors and provide accurate diagnosis and treatment to patients through multidisciplinary approach with neurosurgeons, radiologists, and pathologist. Excellent treatment results have been published in JCEM and Neurosurgery.

His is conducting translational and basic research on the pituitary tumors, thyroid associated orbitopathy, and the roles of ectopic olfactory receptor in endocrine tissues. He has been developing therapeutic agents using genetically engineered mouse models with acromegaly and Graves' orbitopathy he has made in his lab.

What is your favorite Endocrine Society memory?
The atmosphere when people gather before the plenary lecture starts early in the morning. Famous, big guys gather in front of the podium to greet and chat with each other. This is the most memorable experience. It is also a good opportunity for me to meet many people at once.

What advice would you give for someone looking to become more involved in the Endocrine Society?
The most honorable job is becoming one of the editorial board members in ES-published journals. Do your best!

How has the Endocrine Society supported your professional development/career journey?
I didn't know what kind of support ES provided when I submitted a abstract and presented it at the ENDO meeting until I received a short program grant for GH meeting about 25 years ago. As junior faculty, I was only able to participate in the review process. However, after being invited as an Associate Editor of the Journal of Endocrine Society, I feel appreciated.

What do you like to do in your spare time?
Work out, think, and read.

If you could ask your peers in Endocrinology one question, what would it be?
1. What are the most necessary career development needs of young society members?
2. What can Endocrine Society provide to expand and encourage participation in Society activities?