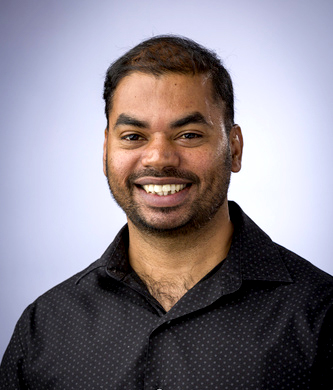 Dr. Naresh Hanchate's career goal is to understand the mechanisms through which the brain controls physiology and behavior. He completed his master's in Biotechnology from the University of Hyderabad, India, and obtained two-year research training at the National Institute of Immunology, New Delhi. Dr. Hanchate received his PhD in neuroscience from the University of Lille, France, where his research uncovered novel hypothalamic pathways regulating mammalian reproduction, and identified genetic mutations in patients with Kallmann Syndrome, a neurodevelopmental disorder that leads to infertility and anosmia. Hanchate then joined the laboratory of Dr. Linda Buck at the Fred Hutchinson Cancer Research Center, Seattle, USA, as a postdoc, to study the mammalian olfactory system and the neural circuits that mediate innate responses. Here, his pioneering studies using advanced single cell genomic methods provided novel insights into the developmental mechanisms that shape the sense of smell. In more recent work, Hanchate developed a new method, termed "Connect-seq", by coupling single cell transcriptomics and retrograde viral tracing to define the molecular compositions of individual neurons in specific neural circuits. More recently, he developed new methods to molecularly define activated neurons within specific neural circuits. Dr. Hanchate envisions these innovations will help advance research in neuroscience and endocrinology to better understand how the brain controls behavior and physiology.
Q&A with Dr. Hanchate
Q: What is your favorite Endocrine Society memory?
A: Being chosen for the Outstanding Abstract Award during the ENDO 2020 meeting.
Q: What advice would you give for someone looking to become more involved in the Endocrine Society?
A: I would advise becoming a member of the Endocrine Society, a global community focused on advancing research of endocrine systems and finding innovative ways to improve patient healthcare. Becoming a member, and actively engaging with the ongoing efforts, would open new avenues for scientific interactions, collaborations, and career opportunities.
Q: How has the Endocrine Society supported your professional development/career journey?
A: Since my PhD, I have always been reading the latest discoveries and breakthroughs on endocrine systems published in the Endocrine Society's journals (Endocrinology, Endocrine Reviews, JCEM) and this has played a significant role in shaping my career trajectory.
Q: What do you like to do in your spare time?
A: In my spare time, I prefer to do outdoor activities. Often, I go for a hike, camping, canoeing, and paddle boarding in the wilderness of pacific northwest. During weekdays, when there is limited spare time, I like to swim, go for a run, or read books.