This resource page was created to support endocrine researchers and clinicians – in particular the trainee community – during these unprecedented times. By compiling and promoting resources, highlighting advocacy efforts, and sharing patient materials from leading societies around the world, we strive to unite and empower the global endocrine community through the professional and training disruptions caused by COVID-19. This resource hub is founded by the Endocrine Society, European Society of Endocrinology, Sociedade Brasileira de Endocrinologia e Metabologia (SBEM), and Society for Endocrinology to demonstrate our collective commitment to our members.
Founding Societies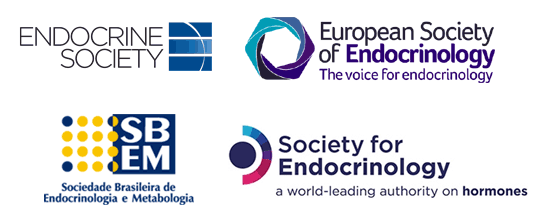 Education and Training
COVID-19 Advocacy and Resources
Patient Resources
If your organization would like to share educational materials, COVID-19-related advocacy efforts, and patient materials on this page, please email Alexa Dimock ([email protected]) with the links to resources to be shared.