The Global Leadership Academy (GLA) — hosted by the Endocrine Society — is an invitation-only program designed to celebrate and further develop the talent of emerging leaders within the endocrine research and clinical communities.
Each year, national endocrine societies from around the world support the GLA by nominating and sponsoring exceptional mid-career leaders (clinicians and scientists who are between 5-10 years post formal training) from within their membership to participate in this exclusive global cohort. Nominees accepted into the GLA receive a series of virtual and in-person (prior to annual ENDO meeting) case-based leadership development trainings to help accelerate their careers and build connections between their local societies and Endocrine Society leaders.
About the Program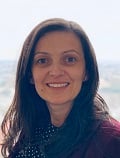 "GLA was a highly-productive leadership meeting and I view it as a great contributor to the success of us as global participants and the Endocrine Society as an organization. This gathering resulted in a blossom of excellent ideas and strategies for the early and mid-career endocrinologists' future career goals and paths. As a participant, I left the meeting energized and inspired."
– Dragana Lovre, MD
GLA Class of 2022
The GLA program is a hybrid workshop which blends virtual and in-person leadership training and networking opportunities.

Upon their acceptance into the Academy, participants are expected to complete several virtual leadership modules and to discuss these assigned activities and webinars with their GLA cohort via an exclusive online community. Through these virtual assignments and by interacting with our expert faculty on-site, participants can expect to hone skills such as:
Building global professional networks
Identifying personal leadership styles
Utilizing effective communications and negotiations tactics
Strategies for promoting their work - what we call "Signature Stories"
Attendees are expected to participate in the formal GLA program as well as stay for the entirety of the ENDO meeting.
---
Additional Benefits
Those accepted into the GLA program can expect the following benefits and opportunities:
Leadership trainings offered by professional development experts;
Access to expert faculty, comprised of respected Endocrine Society leaders;
Access to an exclusive GLA online community;
Complimentary ENDO registration with access to all the clinical and scientific sessions;
An invitation to the Presidential Reception at ENDO;
Invitations to future GLA receptions and/or networking events, hosted at ENDO each year to facilitate networking among GLA cohorts.
---
Nominations and Eligibility
Nominees for the 2023 GLA cohort had to meet the following criteria:
Nominated by a national or regional medical and/or scientific society whose mission and vision positively impacts the field of endocrinology research and patient care;
Nominated by a national or regional medical and/or scientific society who is willing to sponsor the nominee's travel expenses (flights, ground transportation, hotel, and per diem);
Considered a "mid-career" scientist or practitioner (5-10 years post formal training, either clinical or post-doctoral fellowships);
Demonstrate exceptional leadership potential either at their place of work and/or at the society sponsoring their nomination;
Willing to participate in an online community and complete pre-meeting assignments;
Willing to travel to Chicago, Illinois, to attend the June 14th GLA workshop and the ENDO meeting;
Must be proficient in English to participate in all assignments and meetings.
---
Partnering Societies
The Endocrine Society is proud to share that the following organizations have sponsored participants for previous GLA cohorts:
---
Sponsors
For more information on how to sponsor the GLA, submit a nominee, and/or explore hosting a regional GLA program in your region, please contact Mary Merkin at [email protected].
2022 Global Leadership Academy Attendees