Launched in 2013, the Future Leaders Advancing Research in Endocrinology (FLARE) program has quickly grown into a vibrant and active program for fellows and alumni. The program works to empower promising senior graduate students, postdocs, clinical fellows, and junior faculty from underrepresented minority groups to establish independent research careers through leadership skills training.
Beyond participating in the FLARE Workshop, Internship, and Mentorship activities, FLARE fellows are invited to attend ENDO, the Society's Annual Meeting & Expo, where they engage in additional leadership opportunities and further connections at specific events designed for alumni of the program. Since the program's launch, FLARE has been successful in training over 100 FLARE fellows throughout the United States.
---
FLARE Classes
2022 Class
Diana Varghese, Sade Williams Clayton, Bobak Moazzami, Heather Beasley, Elizabeth Sanchez Rangel, Greisha Ortiz Hernandez, Jazma Tapia, Carolina Gonzalez Lopez, Kimia Saleh Anaraki, Mopelola Adeyemo, Tiffany Fleet, Sylvia Robinson, Samuel Cortez, Carlos Díaz-Balzac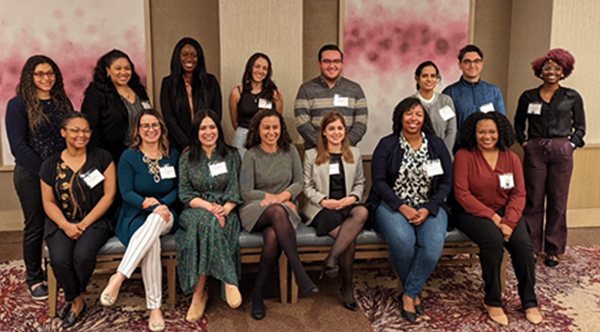 2021 Class
Congratulations to the 2021 FLARE Fellows!
Maigen Bethea, Silvania da Silva Teixeira, Michalann Derezil, Akua Graf, MaKenzie Hodge, Thaer Idrees, Adriana Norris, Robin Ortiz, Cetewayo Rashid, Quiana Vidal, Tayleur White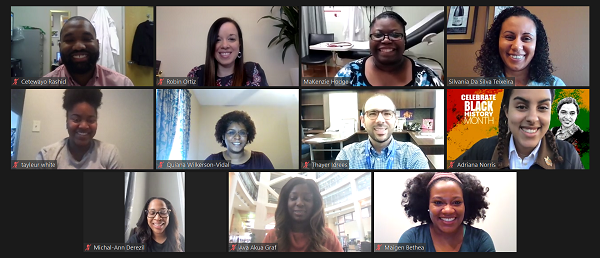 2020 Class
Ky'Era Actkins, Jonven Attia, Monica Bianco, Leopoldo Cobos, Batzaya Davaadelger, Laura Flores, Rachel Gonzalez, Lina Huerta Saenz, Smita Jha, Abdul Khan, Andrea Marshall, Nadine Morgan, Sierra Nance, Dequina Nicholas, Jose Ortiz, Enrique Ramos, Jelonia Rumph, Yan Russell, Adeyinka Taiwo, Kayla Titialii, Chandna Vasandani, Rashaun Williams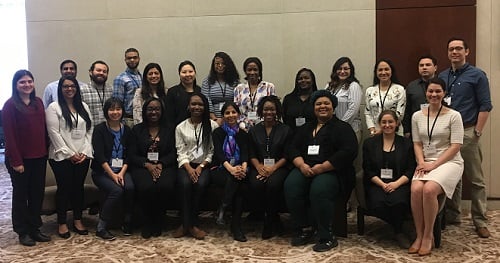 2019 Class
Margaret Bell, Leanne Burnham, Jose Casasnovas, Trisha Cubb, Brenda Dorcely, Ifechukwude Ebenuwa, Estelle Everett, Valene Garr, Janiece Glover, Cristal Hill, Sudeh Izadmehr, Kai Jones, Marissa Lightbourne, Sharifa Love-Rutledge, Vitor Martins, Tiffany Miles, Natalie Mora, Sando Ojukwu, Brittany Rice, Tiffany Richardson, Ashlie Santaliz Casiano, Carlos Santos-Perez, Kristen Turner, Kenilia Ventura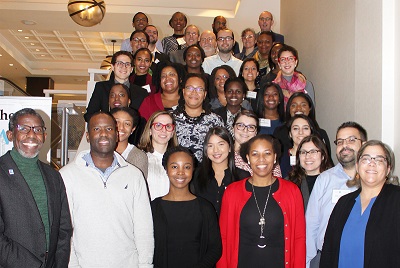 2018 Class
Katherine Araque, Stephanie Barrow, Luis Chavez, Lediya Cheru, Irina Delgado Varela, Diana Elizondo, Taneisha Gillyard, Marimar Hernandez-Perez, Andrew Lapelusa, Camille McLean, Shanna Newton, Jean Pujals Kury, Daniel Ruiz, Brandi Smith, Daniel Tobiansky, Ron Varghese, Alina West, Aurellia Whitmore, Sade Williams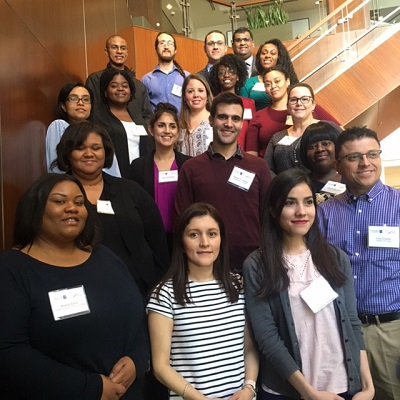 2017 Class
Alexandra Acevedo-Rodriguez, Diana Alba, Anika Anam, Maigen Bethea, Justin Echouffo Tcheugui, Betiel Fesseha, Inga Harbuz-Miller, Angelina Hernandez, Allison LaRoche, Jean Marie Mwiza, Victoria Parker, Melissa Rodriguez, Keisha Smith, Chinenye Usoh, Desiree Williford, Aurelia Wood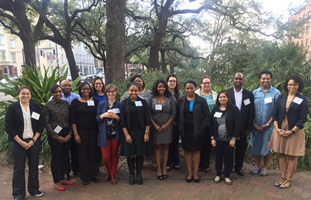 2016 Class
Isaac Asare Bediako, Victoria Balise, Crystal Bolden, James Campbell, A'ja Duncan, Ifechukwude Ebenuwa, Whitney Edwards, Jorge Espinoza-Derout, Farhad Hasan, Alexa Hendricks, Sina Jasim, Zaid Mohsen, Anila Mustafa, Ashley Orillion, Erica Pandolfi, Camille Powe, Henry Ruiz, Mabel Toribio, Hugo Villanueva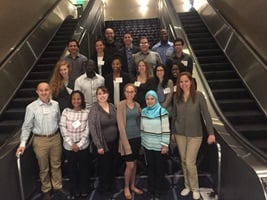 2015 Class
Ana Abaroa Salvatierra, Jose Aleman, Stanley Andrisse, Christian Argueta, Ricardo Correa, Alexandra Garcia, Antentor Hinton, Joshua Joseph, Milay Luis Lam, Brooke McAdams, Ijeoma Muo, Ariel Negron, Pedro Pagan Banchs, Ruben Rodriguez, Gianina Usera, Licy Yanes Cardozo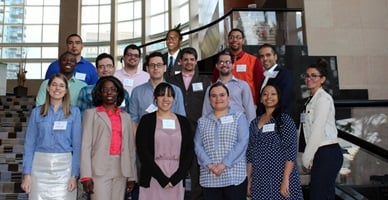 2014 Class
Michael Burton, Diana Cruz Topete, Jaydira Del Rivero, Hector Franco, Rodolfo Galindo, Amanda Garza, Taryn James, Carolina Jorgez, Nadir Khir, Darwin Larco, Ekaette Mbong, Alina Montalbano, Michael Reilly, Glenn Rowe, Lucia Tejada, Michelle Trevino, Marcella Vargus Trujillo, Amarylis Velez-Perez, Chesinta Voma, Bryan Wilson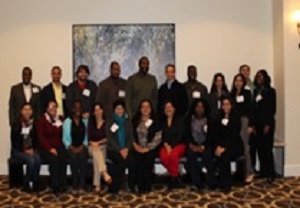 2013 Class
Irene Aninye, Diana Cittelly, Geraldine Ekpo, Latrice Faulkner, Christina Garlington, Mariana Haedo, Courtney Law, Mario Oyola, Michelle Rivera-Vega, Isabel Rubio Schlaepfer, Tanya Russell, Carmen Soto-Rivera, Rhonda Souvenir, Lindsey Trevino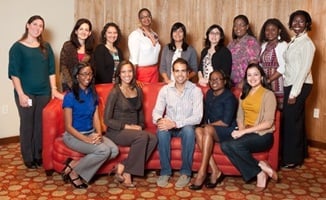 ---
FLARE Video Challenge
Congratulations!
Congrats to Lindsey Treviño and Leanne Burnham, Bryan Wilson, and Ricardo Correa, the winners of the FLARE Video Challenge! Help us spread the word about the FLARE program to your colleagues.
Lindsey Treviño and Leanne Burnham
---
Bryan Wilson
---
Ricardo Correa
---
Thank You!
A special thank you goes out to all of our fantastic alumni who participated.
Andrew LaPelusa
---
Joshua Joseph
---
Maigen Bethea
---
Shanna Newton
---
Whitney Edwards
---