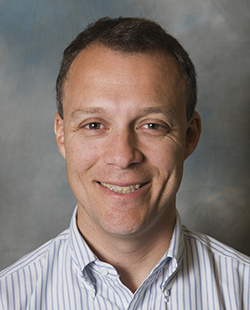 John Amory, M.D., M.P.H., is a board certified physician at the General Internal Medicine Center at UW Medical Center-Roosevelt. He is also a UW professor of Medicine and UW's section head of General Internal Medicine.
Dr. Amory really enjoys helping patients improve their health, prevent disease and treat medical problems.
Dr. Amory earned his M.D. from UC San Francisco. He has published more than 110 peer reviewed papers in the field of male reproduction and holds current funding from the NIH grant for contraceptive research. Dr. Amory's clinical and research interests include male infertility, testosterone deficiency, Klinefelter's syndrome. novel forms of male contraception and new approaches to the treatment of men with infertility.