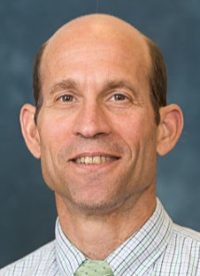 Board of Directors, At Large
James A. Shayman and Andrea S. Kevrick Professor of Translational Medicine in the Departments of Pharmacology and Internal Medicine/MEND at the University of Michigan
Dr. Richard Auchus is the James A. Shayman and Andrea S. Kevrick Professor of Translational Medicine in the Departments of Pharmacology and Internal Medicine/MEND at the University of Michigan. He also serves as Endocrinology Section Chief at the Ann Arbor VA. He received his SB in Chemistry from Massachusetts Institute of Technology and his MD and PhD in Pharmacology from Washington University. He completed training in Internal Medicine at the University of Iowa and a fellowship in Endocrinology at the Wilford Hall USAF Hospital and UTHSC San Antonio. After postdoctoral work at the University of California, San Francisco, he joined the faculty at UT Southwestern in Dallas. He served as Acting Chief of the Divisions of Endocrinology and Translational Research at UT Southwestern before his relocation to Michigan in 2011, and he served as Program Director of the Endocrinology & Metabolism Fellowship from 2011-2018. Dr. Auchus and his group are active in research projects ranging from basic chemical principles of steroid biosynthetic enzymes and steroid mass spectrometry to clinical trials and translational investigation in disorders of the pituitary, adrenal, ovaries, and testes that cause hypertension, infertility, and obesity. His clinical interests also focus on pituitary, adrenal, and reproductive diseases that involve disorders of steroid production, and he is particularly interested in the care of adults with genetic disorders of steroid biosynthesis and action. He has authored over 280 journal articles and 30 book chapters, and he has lectured in a wide range of national and international conferences.
The 3 key things I hope to learn during orientation are:
Our goals for the near future
How best to use my skill set for the Society
How the order of activities are decided
I am excited to be part of the Endocrine Society leadership team because:
It is my scientific home, a unique organization, and the field of endocrinology needs a strong and unified Endocrine Society.
Tell us about when and why you joined the Endocrine Society.
As a fellow in San Antonio in 1991. The Endocrine Society meeting was in San Antonio that year, and I was blown away - I knew that this was the meeting I needed to attend every year.
My favorite Endocrine Society moment or experience is:
Oh for sure the BEST meeting in Costa do Sauipe, Brazil, 2016
I believe that the Endocrine Society's significant organizational strengths are:
The tripartite mission, how we value basic science, clinical investigation, and patient care. We are recognized internationally and domestically, and we bring people together.
I think that these 3 areas are opportunities for growth and improvement in the Endocrine Society:

Recognition as the organization that best fosters collaborative science in endocrinology
Public awareness of the value of endocrinology
Leadership through distribution of effort with sister societies
How would you describe your approach to collaboration and team decision making?
I am a good listener, and I am often called to mediate disputes. I try to understand the fundamental needs and opinions of all sides and try to achieve harmony for those needs rather than pick one proposed solution.
I would describe my top 3 leadership strengths as:

integrity
broadminded
fair
As leaders, we all strive to continuously improve. What would you like to improve in terms of your leadership skills?
To be a better motivator and discipline artist with under-performing personnel. I have a hard time telling people that they are doing a poor job.
The one thing that most people may not know about me is:
My secret ambition is woodworking. If I ever retire, I will get a bunch of power tools and make stuff just for fun.
My hobbies are:
triathlon and its component sports, fishing, skiing, cooking
Fun facts about myself:

Favorite color: blue
Favorite food: sushi
Favorite movie genre: comedies
Favorite book genre: Shakespeare classics
Favorite music genre: classic rock
Favorite portable snack: dried fruit