Matthew Cavender, MD, MPH, FACC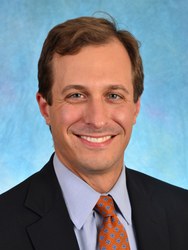 Dr. Matthew Cavender, MD, MPH, FACC is an Assistant Professor at the University of North Carolina in Chapel Hill, NC and the Associate Director of Clinical Trial Design at the Baim Institute of Clinical Research in Boston, MA. He received his medical degree from the University of Alabama School of Medicine and a Master's of Public Health from the Harvard School of Public Health. He completed an internship and residency in Internal Medicine at Duke University, clinical fellowship in cardiology at the Cleveland Clinic, and an interventional cardiology fellowship at Brigham and Women's Hospital.
His main research efforts are focused reducing cardiovascular events in patients with diabetes and improving the quality of healthcare delivery. He is clinically active and specializes in transcatheter therapies for patients with advanced coronary artery disease, peripheral vascular disease and valvular heart disease.