Ira Goldberg, MD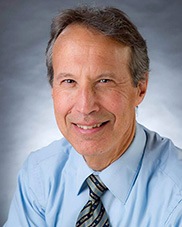 Ira Goldberg, MD graduated from MIT, received his medical degree from Harvard Medical School, and served his internship and residency in medicine at New York University-Bellevue Hospital Medical Center. He subsequently completed fellowships in endocrinology and metabolism and atherosclerosis and metabolism, at Mount Sinai School of Medicine in New York City. He was appointed to the faculty of the Department of Medicine at Columbia University in 1983 and was Chief of the Division of Preventive Medicine and Nutrition and the Dickinson Richards Professor of Medicine. He is currently the Chief of the Division of Endocrinology. Diabetes and Metabolism at New York University Langone School of Medicine.
Dr. Goldberg has published over 200 articles. These include written numerous book chapters, editorials, and reviews. He has co-authored chapters on lipid disorders in the 14th and 15th editions of Harrison's Principles of Internal Medicine and the current edition of Williams Textbook of Endocrinology. He is an associate editor of both the Journal of Lipid Research and Journal of Clinical Lipidology. Dr. Goldberg is currently authors the case-based questions in lipid disorders for the Endocrinology Society's Annual Board Review Course.
Dr. Goldberg's research has focused on abnormalities of lipoprotein metabolism, macrovascular disease in diabetes, and the role of triglycerides in atherosclerosis. He has received grant support in a number of investigational studies that involve atherogenicity of apolipoprotein B-containing lipoproteins, regulation of plasma triglyceride by lipase enzymes, diabetic macrovascular disease, and lipid uptake and toxicity in the heart. Among Dr. Goldberg's honors is a MERIT Award from the National Heart, Lung, and Blood Institute. He was chosen to give the 2007, R. Levy Lecture of the NPAM Committee of the American Heart Association and the E. Bierman Lecture on diabetes and heart disease at the 2010 American Diabetes Associated Meeting. In 2008 he was the C. Kilo visiting professor at Washington University. He has previously served as chair of the NIH Metabolism and CADO (cellular aspects of diabetes and obesity) study sections.