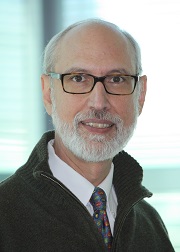 Arthur Gutierrez-Hartmann, MD was the Associate Dean for Research Education in the School of Medicine, the Director of the Medical Scientist Training Program for 26 years, the founding Director of the Physician Scientist Residency Training Program, and a Professor in the Departments of Medicine and of Biochemistry & Molecular Genetics at the University of Colorado Anschutz Medical Campus until he retired in August, 2020.
He received a BA in Chemistry from the University of Texas at Austin and an MD from the University of Texas Southwestern Medical School (UTSW). He also pursued graduate studies in the Biochemistry Dept while at UTSW. He completed Internal Medicine residency training at Stanford University Hospital and then pursued a Molecular Endocrinology fellowship with Dr. John Baxter at UCSF. Dr. Chip Ridgway recruited him to the University of Colorado where Dr. Gutierrez-Hartmann's research work focused on elucidating the molecular mechanisms of pituitary lactotrope-specific prolactin gene transcription and the role of Ras/MAPK signaling and ETS transcription factors in pituitary and mammary tumorigenesis.
He has been selected for an A. P. Giannini/Bank of America Fellowship, a PEW Scholar Award in the Biomedical Sciences, and elected to the ASCI and AAP. He was also selected for the 2002 SACNAS Distinguished Scientist of the Year Award; the 2008 AACR Jane Coffin Wright - Minority in Cancer Research Award; the 2009 Endocrine Society's Distinguished Educator Award; the inaugural ASBMB 2011 Ruth Kirchstein Diversity in Science Award; and, the 2019 Bert Shapiro Award. Throughout his 35-year career history his involvement in revising, enhancing, diversifying and promoting graduate, MD and MD/PhD education, both at the local and national levels, has been a key feature defining his academic life. He served on the Advisory Committee of the NIH Director, Task Force on the Future of the Biomedical Workforce, the American Cancer Society Council and the NIGMS T32 Clinical Postdoctoral Research Training Evaluation Committee.
Finally, he has been actively involved in the Endocrine Society throughout his career, serving on numerous ES committees and task forces, and as an Associate Editor of Molecular Endocrinology and an editorial board member of all of the ES journals except JCEM.