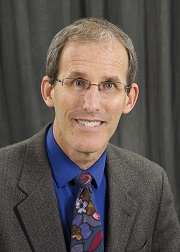 Dr. Stephen Hammes is the Louis S. Wolk Distinguished Professor of Medicine, Chief of the Division of Endocrinology, Diabetes and Metabolism, and Vice-Chair for Research and Academic Affairs in the Department of Medicine at the University of Rochester.
He graduated from Cornell summa cum laude with a degree in Chemistry, after which he received his MD and his PhD in Immunology from Duke University. He completed his residency in Internal Medicine, followed by his fellowship in Endocrinology at UCSF. He was then recruited to the Division of Endocrinology at UT Southwestern as the W.W. Caruth Endowed Scholar in Biomedical Research.
At UT Southwestern, Dr. Hammes forged a research career studying nongenomic steroid signaling and how this extranuclear signaling integrates with intranuclear steroid-mediated transcription. Starting from basic studies in frog oocytes, Dr. Hammes' lab has expanded to mouse models and human tissue studies to make seminal discoveries regarding how androgens regulate female fertility by modulating ovarian follicle development. The Hammes lab has also examined how nongenomic androgen signaling and innate immunity modulate prostate cancer progression. Finally, the Hammes lab studies a rare estrogen-sensitive lung disease, lymphangioleiomyomatosis (LAM), found almost exclusively in women, and has shown that the causative small smooth muscle tumors in the lungs of these patients likely arise from the uterine myometrium.
While building his research program at UT Southwestern, Dr. Hammes was Co-Director of the UT Southwestern Endocrinology Fellowship Program, where he developed his keen interest in mentoring trainees and faculty – a passion that has continued to this day. He moved to the University of Rochester as Division Chief in 2009, where, for many years, he also served as Clinical Director and Fellowship Director. Working with talented faculty and staff at Rochester, he more than tripled the size of the Division's fellowship, research, and clinical programs. Clinically, he sees all aspects of Endocrinology, with a focus on gonadal and adrenal diseases, as well as transgender health.
Dr. Hammes has served on numerous committees and programs nationally and within the Endocrine Society, including the FLARE program, the Frontiers in Reproduction Course at Woods Hole, and the scientific advisory boards of the LAM Foundation and the TSC Alliance. He has served as Editor-in-Chief of the journals Molecular Endocrinology and Endocrinology, was the Basic Science Chair for the Endocrine Society's 2020 Annual Meeting, and is the overall Chair for the 2022 Annual Meeting. Most importantly, Dr. Hammes has had the honor of mentoring dozens of Endocrinology researchers and clinicians at Rochester, Dallas, and nationally.