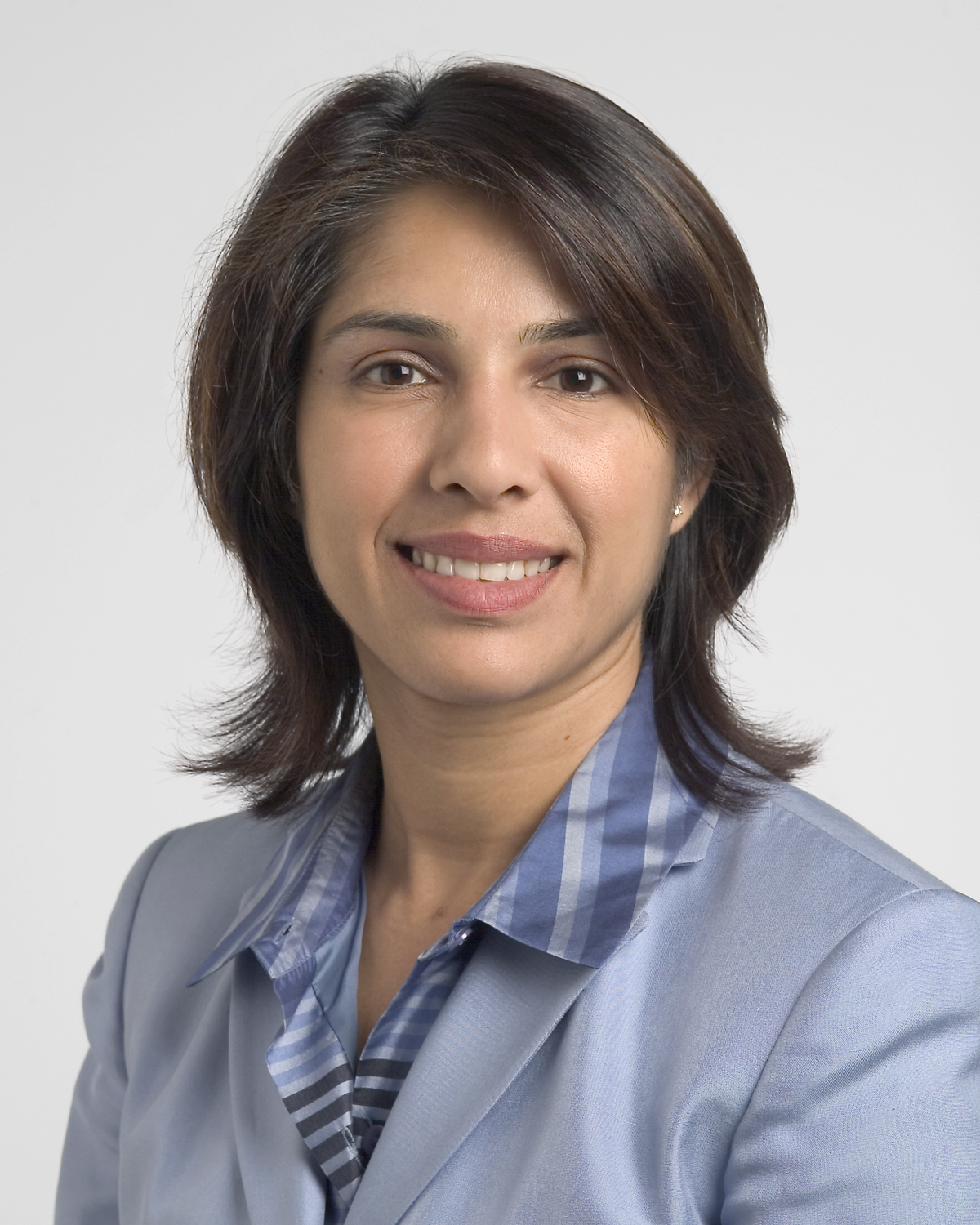 Sangeeta R. Kashyap, MD is a Physician Scientist in the Endocrinology Institute at Cleveland Clinic. She is also a Professor of Medicine at the Cleveland Clinic Lerner College of Medicine. In 2017, she was awarded "Top Doctors" in Cleveland for Endocrinology, Diabetes and Metabolism.
She graduated from the University of California at Irvine College of Medicine and proceeded to complete a medical residency at George Washington University Hospital and St. Elizabeth's Medical Center in Boston. She completed her clinical fellowship in Endocrinology, Diabetes and Metabolism at UCLA/Greater Los Angeles VA Medical Center and was awarded a NIH sponsored post-doctoral research fellowship in diabetes and metabolism at University of Texas Health Science Center.
Dr. Kashyap's clinical and research focus is on insulin resistance, type 2 diabetes, weight loss modalities and the endocrine/hormonal effects of bariatric surgery. She has performed multiple clinical studies involving state-of-the-art metabolic procedures including insulin clamp procedures, body composition and translational bench to bedside studies.
She is the recipient of research grants from American Diabetes Association (ADA) and National Institute of Health (NIDDK) and works on the ADA's Scientific Sessions and Grants Review Program Committee. She also contributes to the Endocrine Society Scientific Program Committee. She is a lead investigator of a multicenter NIH sponsored randomized control trial to examine bariatric/metabolic surgery versus advanced medical therapy for type 2 diabetes treatment and the effects of vitamin D supplementation for type 2 diabetes prevention.
She has over 120 publications in high-impact journals including New England Journal of Medicine, Diabetes, Diabetes Care, Journal of Clinical Endocrinology & Metabolism, and American Journal of Physiology. In 2019, Dr. Kashyap became an Associate Editor for Journal of Clinical Endocrinology & Metabolism.