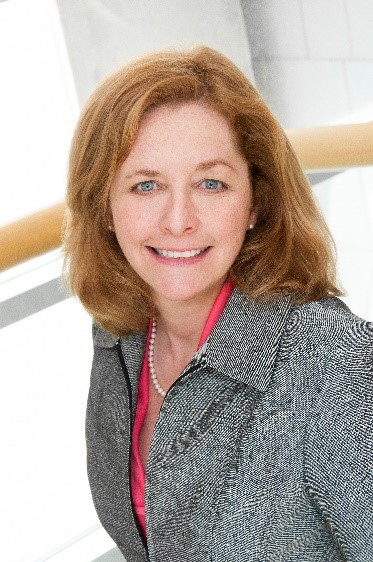 Board of Directors, At Large
Professor of Pharmacology, Genetics and Genome Sciences, and Oncology
Case Western University
Cleveland, OH
Dr. Ruth Keri is a professor of Pharmacology, Genetics and Genome Sciences, and Oncology in the Division General Medical Sciences at Case Western Reserve University. She is also the Associate Director for Basic Research in the Case Comprehensive Cancer Center. She earned her doctorate and completed her post-doctoral studies at Case Western Reserve University where she investigated mechanisms controlling the expression of the gonadotropin genes in the pituitary and the role of luteinizing hormone in stimulating granulosa cell tumors. Her research program focuses on identifying transcriptional and signaling mechanisms, including hormone-regulated pathways, that control breast development, cancer initiation, and progression, with the goal of discovering new therapeutic approaches for treating aggressive breast cancers. Her work integrates pharmacological approaches, endocrinology, cell biology, genomics and mouse models. As a member of the Endocrine Society, Dr. Keri has served as the basic science co-chair of the Research Affairs Core Committee, is a member of the Basic Science Advisory Board and the Society's representative to the FASEB Science Policy Committee, and is an Associate Editor for Endocrinology.
The 3 key things I hope to learn during orientation are:
Process used by the Board for short and long term strategic planning
Mechanisms for introducing innovations
Understanding how the Board makes key decisions
I am excited to be part of the Endocrine Society leadership team because:
I feel that I can impact the value proposition for basic scientists in the Society.
Tell us about when and why you joined the Endocrine Society.
I joined the Society shortly after starting my independent research career in the mid/late 1990s. I had been attending the meetings and wanted to publish in the Society's journals, particularly Molecular Endocrinology.
My favorite Endocrine Society moment or experience is:
I won the Mara Lieberman award when I was a post-doctoral fellow. This was a surprise and made me think that I really could conduct science as a career.
I believe that the Endocrine Society's significant organizational strengths are:
Several standing committees are quite strong and help the Society identify areas for growth. The Board has been receptive of committee input.
I think that these 3 areas are opportunities for growth and improvement in the Endocrine Society:
Expansion of basic scientist engagement so that top researchers regard the Society as their home
Providing mechanisms for increasing translational research
Becoming a hub for research on hormone-dependent/associated cancers
How would you describe your approach to collaboration and team decision making?
I am a crowd-sourcer. I go after many avenues of information, including team input as well as independent investigation, before proposing solutions to problems.
I would describe my top 3 leadership strengths as:
Emotional intelligence
Affiliative
Appreciative inquiry
As leaders, we all strive to continuously improve. What would you like to improve in terms of your leadership skills?
I have been told that I am intimidating when people first meet me and then they realize that I am not actually intimidating. I think that I am just serious and a bit shy. I would like to change how people first perceive me.
The one thing that most people may not know about me is:
I am an introvert and shy, but I compensate for that in my work.
My hobbies are:
Renovations/interior design, hiking, cooking
Fun facts about myself:
Favorite color: blue
Favorite food: potato chips
Favorite movie genre: Drama that explores psychologically difficult scenarios
Favorite book genre: non-fiction
Favorite music genre: alternative
Favorite portable snack: dark chocolate