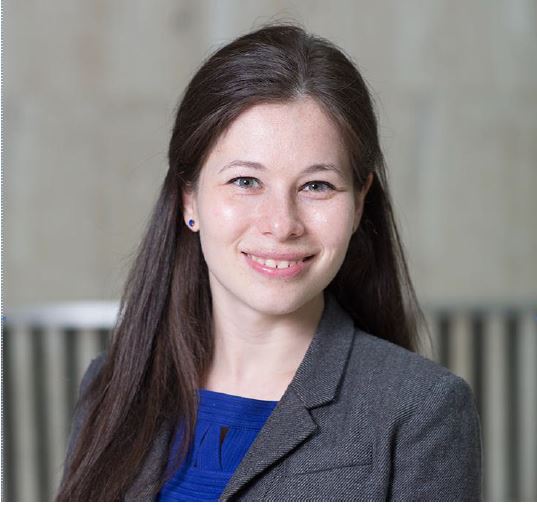 Natalia Genere, MD is currently serving on the Patient Engagement Committee. Dr. Genere grew up in the Detroit, Michigan area. She received her Bachelor of Science in Biology and Medical Anthropology from the University of Michigan, and subsequently completed medical education at the University of Minnesota.
Her medical training then took her to Chicago, where she completed a combined program in Internal Medicine and Pediatrics at the University of Chicago, followed by subspecialty training in Endocrinology, Diabetes, Metabolism, and Nutrition at the Mayo Clinic in Rochester, Minnesota.
Dr. Genere currently works as an Assistant Professor of Medicine in the Division of Endocrinology, Metabolism and Lipid Research at the Washington University School of Medicine in St. Louis.
Clinical Interests and Expertise: Thyroid cancer, Thyroid disease, Adrenal mass, Adrenal Insufficiency

Research Interests and Expertise: Thyroid Cancer, Adrenal mass, Mild Autonomous Cortisol Secretion
What is Your Favorite Gland and Why?
I am a bit torn between the thyroid and adrenal glands… they are both pretty great! As a topic area, I am interested in both thyroid and adrenal incidentalomas and finding the best ways to identify clinically important nodules.
What Does Patient Education Mean to You?
I tell every patient that I meet in clinic, that I see my role in their care as that of an educator about their thyroid or adrenal condition. I want to empower patients to understand their pathophysiology in a patient-friendly way and to understand important features of their care. Being part of the Patient Engagement Committee has been wonderful because it has allowed me to relay my passion for education to the greater Endocrine community.
What is One Thing You Wished Patients Knew About Endocrinology?
Endocrinology involves the study of hormones. One of the glands Endocrinologists most commonly treat is the pancreas (in patients with diabetes), but there are lots of other glands in our bodies including the thyroid, adrenal, pituitary, and gonadal glands.