Joshua D. Safer, MD, FACP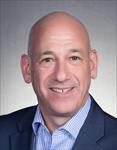 Joshua Safer serves as the Executive Director of the Mount Sinai Center for Transgender Medicine and Surgery in New York. Previously, he was the inaugural Medical Director of the Center for Transgender Medicine and Surgery at Boston Medical Center. He is also Senior Faculty at the Icahn School of Medicine at Mount Sinai.
Dr. Safer received his medical degree from the University of Wisconsin. He completed his internal medicine residency at Mount Sinai Beth Israel Medical Center in New York City and his endocrinology fellowship at Beth Israel Deaconess Medical Center in Boston.
Dr. Safer is the president of the United States Professional Association for Transgender Health (USPATH) and steering committee co-chair of the international transgender research consortium, TransNet, which seeks to develop national research strategy in transgender medicine. In addition, he is a past president of the Association of Specialty Professors, the umbrella organization for leaders in internal medicine subspecialty education, and a past secretary-treasurer of the Association of Program Directors in Endocrinology and Metabolism (APDEM). Dr. Safer is a co-author of the 2017 Endocrine Society guidelines for the medical care of transgender patients. He also serves on the Global Education Initiative committee for the World Professional Association for Transgender Health (WPATH), on the Standards of Care revision committee for WPATH, and as a scientific co-chair for WPATH's international meeting.
Dr. Safer's research focus has been to demonstrate health and quality of life benefits accruing from increased access to care for transgender patients. His current and past sources of funding support include the NIH and a number of private foundations.