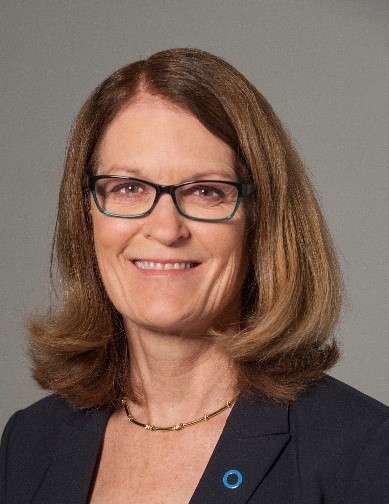 President-Elect Designate
Rockwood Clinic
Spokane, WA
I attended medical school at University of Iowa with an interest in Endocrinology This interest was strengthened by the Endocrine faculty at Oregon Health Sciences University. Fellowship at University of Iowa provided great training, after which I was fortunate to join the faculty at University of Minnesota. Following my husband's desire to live in the Pacific Northwest, I have enjoyed 27 years of practice, clinical research and education in Spokane, WA. My patients taught me how to practice good medicine. My staff brought it to the top level. I have enjoyed three years as co-chair and chair of the AMSC and three years on the Endocrine Society Council.
The 3 key things I hope to learn during orientation are:
Update on Society initiatives
Meet new Board members
Meet new staff
I am excited to be part of the Endocrine Society leadership team because:
It is an organization that has remained true to its members, while strategically moving forward.
Tell us about when and why you joined the Endocrine Society.
I joined the first year that allowed those that were not purely academic - I think it was about 1990.
My favorite Endocrine Society moment or experience is:
Chairing the 2016 meeting
I believe that the Endocrine Society's significant organizational strengths are:
Strong relationship between the volunteers and the ES staff
I think that these 3 areas are opportunities for growth and improvement in the Endocrine Society:
To try to get the message to those very early in their training
Stronger support of trainees, especially with mentorship
Increasing membership numbers, to include NP, PA members
How would you describe your approach to collaboration and team decision making?
I could always be better. I am very respectful of others' opinions, but not afraid to challenge
I would describe my top 3 leadership strengths as:
Respect
Delegation
Loyalty
As leaders, we all strive to continuously improve. What would you like to improve in terms of your leadership skills?
Moving from ideas to action
The one thing that most people may not know about me is:
I make a mean pecan pie
My hobbies are:
Cooking, travel, reading and family game night!
Fun facts about myself:
Favorite color: Red
Favorite movie genre: Romantic comedies
Favorite book genre: Mysteries
Favorite music genre: Classic Rock
Favorite portable snack: Cheetos