Take action to help us support endocrinology research, care, professionals, and patients!
We rely on your voice to advocate for our policy priorities. Take action today to show our strength as a community that cares about endocrinology.
Please join the Endocrine Society in ensuring Congress continues the Special Diabetes Program (SDP). The lives of over 114 million Americans living with or at-risk for developing diabetes are being changed through SDP, however, funding will expire on December 20, if Congress fails to act!
Contact your members of Congress today and urge them to reauthorize SDP!

---
The Endocrine Society is urging the Congress to provide $41.1 billion for the National Institutes of Health (NIH) in fiscal year (FY) 2020, an increase of $2 billion over FY 2019. While there is bipartisan support for NIH, to achieve increased funding the Congress must act before the December 20 budget deadline.
Contact your Senators and Representative TODAY and urge them to support an increase for NIH funding!
---
Advocacy in the EU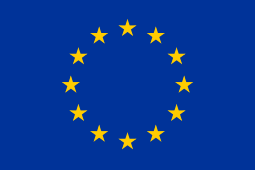 The European Commission has launched initial steps towards developing a comprehensive strategy, but additional pressure is needed to ensure that it follows through on this important effort. With the election of a new European Parliament, we have an opportunity to raise the profile of EDCs and ensure that the Parliament prioritizes this issue throughout their 5-year term from 2019-2024.
Urge your EU Parliamentary Representative to prioritize science-based regulation of EDCs today!