News and Information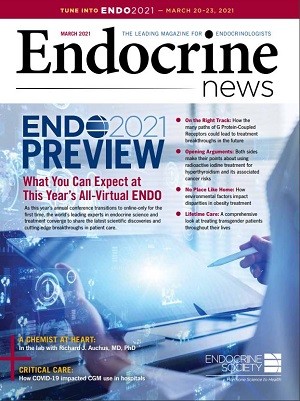 We bring you the latest news and in-depth analysis of the endocrinology field in our press releases, magazine, podcasts, and other resources. Journalists from around the world turn to us for authoritative commentary on a wide range of hormone-related conditions, including diabetes, thyroid cancer, menopause, reproduction, transgender health, endocrine-disrupting chemicals, osteoporosis and obesity. Contact us to arrange interviews with one of our experts, and receive embargoed press releases on the latest research from our four peer-reviewed journals.
View our news and information resources in the sections below.
---