Training and Education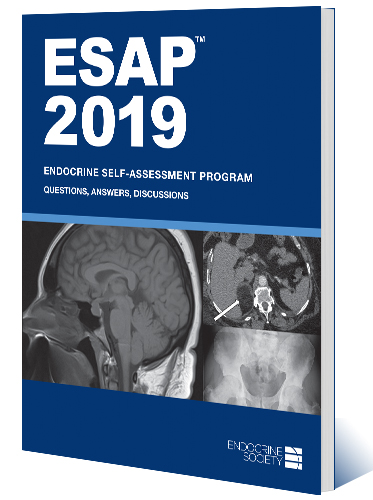 Offered in a wide array of formats to meet your schedule and learning preferences, Training and Education opportunities from the Endocrine Society cover all areas of endocrinology, diabetes, and metabolism. Our Center for Learning provides a wealth of activities that offer American Board of Internal Medicine (ABIM) Medical Knowledge points or American Board of Pediatrics (ABP) MOC Part 2 points.
Featured Activities
Pediatric Endocrine Self-Assessment Program (Pediatric ESAP™) is the only comprehensive self-assessment resource in pediatric endocrinology. The 2019–2020 edition is based on the American Board of Pediatrics' exam blueprint. Comprehensive and concise, it includes 100 new clinical case vignettes.
ESAP™ is a self-study curriculum for endocrinologists determined to go beyond certification and provide the best in patient care. ESAP 2019 consists of 120 brand-new multiple-choice questions in all areas of endocrinology, diabetes, and metabolism. For international practitioners, SI units are included.
Improve patient care with this case-based book that examines summaries of cases discussed during the live Meet-the-Professor sessions from ENDO 2019. Get the case studies you need and assess your knowledge of all aspects of endocrinology.
ENDO 2019 Session Recordings
Coming soon!