Full Statement: Compounded Bioidentical Hormones in Endocrinology Practice: An Endocrine Society Scientific Statement
JCEM, Volume 101, Issue 4, April 2016
Nanette Santoro, Glenn D Braunstein, Cherie L Butts, Kathryn A Martin, Michael McDermott, JoAnn V Pinkerton
Abstract
Context:
Custom-compounded bioidentical hormone therapy (HT) has become widely used in current endocrine practice, which has led to unnecessary risks with treatment.
Objective:
This scientific statement reviews the pharmacology and physiology of popular compounded hormones and the misconceptions associated with these therapies. The hormones reviewed include: estradiol and estrogens, progesterone and progestins, testosterone, dehydroepiandrosterone, levothyroxine, and triiodothyronine.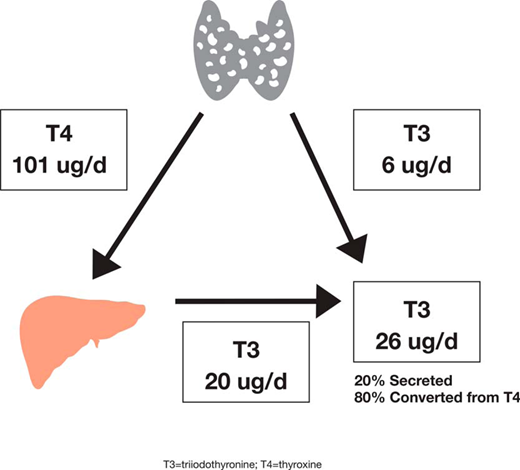 Results:
Overall, there is a general lack of standardization and quality control regarding how custom-compounded bioidentical hormones are produced and administered, leading to the possibility of overdosing, underdosing, or contamination. There is also recent evidence of patient harm and death associated with treatment, as seen with fungus-contaminated glucocorticoid preparations. With estrogen, progestin, and dehydroepiandrosterone treatments, the practice of baseline hormone measurements to replace "abnormal" hormone deficiencies has no basis in medical practice. Furthermore, there is no evidence that monitoring compounded HT with serial salivary or blood testing is effective, except in the case of thyroid hormone. Finally, no evidence supports the popularized notion that custom-compounded bioidentical hormones have fewer risks when compared with Food and Drug Administration (FDA)-approved hormone treatments.
Conclusion:
The widespread availability of FDA-approved bioidentical hormones produced in monitored facilities demonstrates a high quality of safety and efficacy in trials; therefore, there is no rationale for the routine prescribing of unregulated, untested, and potentially harmful custom-compounded bioidentical HTs. Clinicians are encouraged to prescribe FDA-approved hormone products according to labeling indications and to avoid custom-compounded hormones.
About Scientific Statements
Scientific Statements educate basic scientists, clinical scientists, and clinicians on the scientific basis of disease and on how this knowledge can be applied in clinical practice. These publications provide an evidence-based overview of basic and clinical science topics and identify areas that require additional research. Topics are selected on the basis of their emerging scientific impact on disease and their clinical relevance to the general population. Scientific Statements are developed by a multidisciplinary Task Force of experts with representation from several committees within the Endocrine Society.