Take action to help us support endocrinology research, care, professionals, and patients!
We rely on your voice to advocate for our policy priorities. Take action today to show our strength as a community that cares about endocrinology.
The US Congress has a deadline of December 11 to take action on two issues that will greatly impact endocrine researchers, clinicians, and patients. The Endocrine Society is a vocal advocate and met with members of Congress and participated in virtual Hill days on October 13 and 14. A way you can help us take action is by joining our online advocacy campaign.

We need all US researchers and clinicians to join our online campaign to help us advocate for an extension of the Special Diabetes Program and increased funding for research to influence the Congress.

We are urging Congress to extend the SDP for five years and to support biomedical research by passing a final appropriations bill with a $2 billion increase for NIH and providing $15.5 billion in emergency supplemental funding to NIH before December 11

---
In response to the COVID-19 pandemic, the Centers for Medicare and Medicaid Services (CMS) has expanded coverage for telehealth services. Telehealth has become critical for patients to continue to receive care without unnecessary exposure and for physicians to maintain their practices during this time .
Contact your Representative and Senators TODAY and urge them to support telehealth!

---
The Endocrine Society wants to ensure that the National Institute for Diabetes, Digestive, and Kidney Diseases (NIDDK) receives emergency funding to support COVID-19-related research. Without additional funding, NIDDK will not have the capacity to continue adequately supporting existing research projects while also undertaking new research on COVID-related complications and comorbidities that will be critical both for disease mitigation and the development of safe and effective treatments and vaccines.
As Congress works on further legislation to address the COVID-19 crisis, urge your Representative and Senators to include supplemental emergency funding in their next relief package.

---
As Congress develops a fourth stimulus package to address the COVID-19 crisis, the Endocrine Society is urging leaders to include provisions to support physicians, researchers, and patients. Join our campaign and urge Congress to:
Alleviate the critical shortage of Personal Protective Equipment (PPE);
Support research funding on how COVID-19 impacts vulnerable patients, including those with diabetes;
Provide patients with a 90-day supply of diabetes test strips, and;
Eliminate patient cost sharing for insulin.

---
The Endocrine Society is urging the Congress to provide increased funding for the NIH in fiscal year 2021. While there is bipartisan support for increased funding, Congress needs to ensure that it is allocated not just as one-time emergency support. Congress needs to hear from YOU about why funding for biomedical research is so important.
Contact your Representative and Senators TODAY and urge them to support an increase for NIH funding!

---
Advocacy in the EU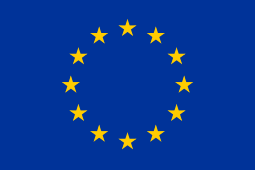 The European Commission has launched initial steps towards developing a comprehensive strategy, but additional pressure is needed to ensure that it follows through on this important effort. With the election of a new European Parliament, we have an opportunity to raise the profile of EDCs and ensure that the Parliament prioritizes this issue throughout their 5-year term from 2019-2024.
Urge your EU Parliamentary Representative to prioritize science-based regulation of EDCs today!