Join host Dr. Chase Hendrickson, Vanderbilt University Medical Center, Dr. Joshua Joseph, assistant professor of medicine at the Ohio State University Wexner Medical Center, and Dr. Kasia Lipska, associate professor and clinical investigator at Yale University, as they discuss a JCEM article from the August 2021 print edition, "National Trends in Pediatric Admissions for Diabetic Ketoacidosis, 2006-2016."
Click here to login and listen to the episode!
Meet the Speakers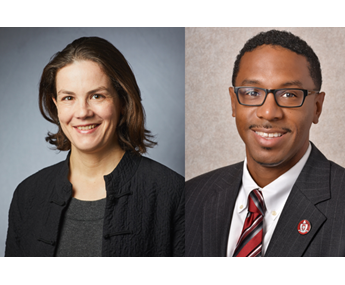 Kasia Lipska, MD is an Associate Professor of Medicine (Endocrinology) at the Yale School of Medicine and a Clinical Investigator at the Yale-New Haven Hospital Center for Outcomes Research and Evaluation (CORE). She is trained in health services research and policy (Robert Wood Johnson Clinical Scholar), and in diabetes and aging research (Pepper Center Scholar and Beeson Career Development Awardee). Her research program seeks to better understand the balance of benefits and harms of therapies for adults with type 2 diabetes mellitus, and the value of glucose-lowering medications and technologies in diabetes care. Over the past several years, she has also helped bring national attention to the rising costs of insulin by generating high-quality evidence about this issue and by disseminating this evidence to clinicians, policymakers, and the general public. Based on data about harms, benefits, and costs of diabetes treatments, she seeks to develop and implement interventions to help physicians and patients make better clinical decisions and to maximize the safety of diabetes care.
Joshua J. Joseph, MD, MPH, FAHA is an Assistant Professor of Medicine in the Division of Endocrinology, Diabetes and Metabolism at The Ohio State University Wexner Medical Center (OSUWMC). He is Co-Chair of the OSUWMC Healthy Communities Obesity and Nutrition Steering Committee and a member of the Health Equity Steering Committee. Dr. Joseph's National Institutes of Health and Robert Wood Johnson Foundation funded research focuses on advancing prevention and treatment of diabetes and cardiovascular disease through a health equity lens. Clinically Dr. Joseph treats patients with diabetes at a community-based clinic. He is Chair of the Endocrine Society Clinical Affairs Core Committee.