Join host Dr. Chase Hendrickson as he interviews Dr. Estelle Everett, Geffen School of Medicine at UCLA, in a follow up to EFL018 - Trends and Disparities in DKA Admissions. Hear directly from one of the researchers who worked on, "National Trends in Pediatric Admissions for Diabetic Ketoacidosis, 2006-2016" about why this research group decided to investigates disparities in diabetes care, how they selected a research approach, and how they leverage qualitative data to better understand the care trajectory in DKA.
Login and listen to the interview!
Not caught up yet? Click here to listen to EFL018 - Trends and Disparities in DKA Admissions and get in the loop!
Meet the Speaker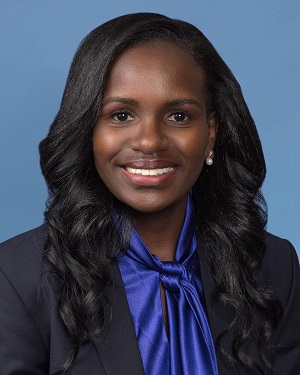 Estelle Everett, MD, MHS, is an endocrinologist and health services researcher at Geffen School of Medicine at UCLA. She completed medical school at UCLA and then went to Johns Hopkins to complete her Internal Medicine residency and fellowship in Endocrinology, Diabetes & Metabolism. During her fellowship at Johns Hopkins, she also obtained a Masters in Health Science in Clinical Investigation and a certificate in Quality, Patient Safety and Outcomes Research from the Bloomberg School of Public Health. She then joined faculty in the divisions of Endocrinology and General Internal Medicine & Health Services Research at UCLA. Her research involves exploring and addressing barriers to care in patient populations with diabetes who are experiencing inequities in diabetes care and outcomes. She also has a particular interest in the vulnerable populations with type 1 diabetes and addressing disparities in access to diabetes technology.