EBR 2023 has concluded.
The 2023 Live Q&A sessions with faculty took place September 8-10.
Access the EBR 2023 Virtual Platform
EBR 2023 Faculty and Topics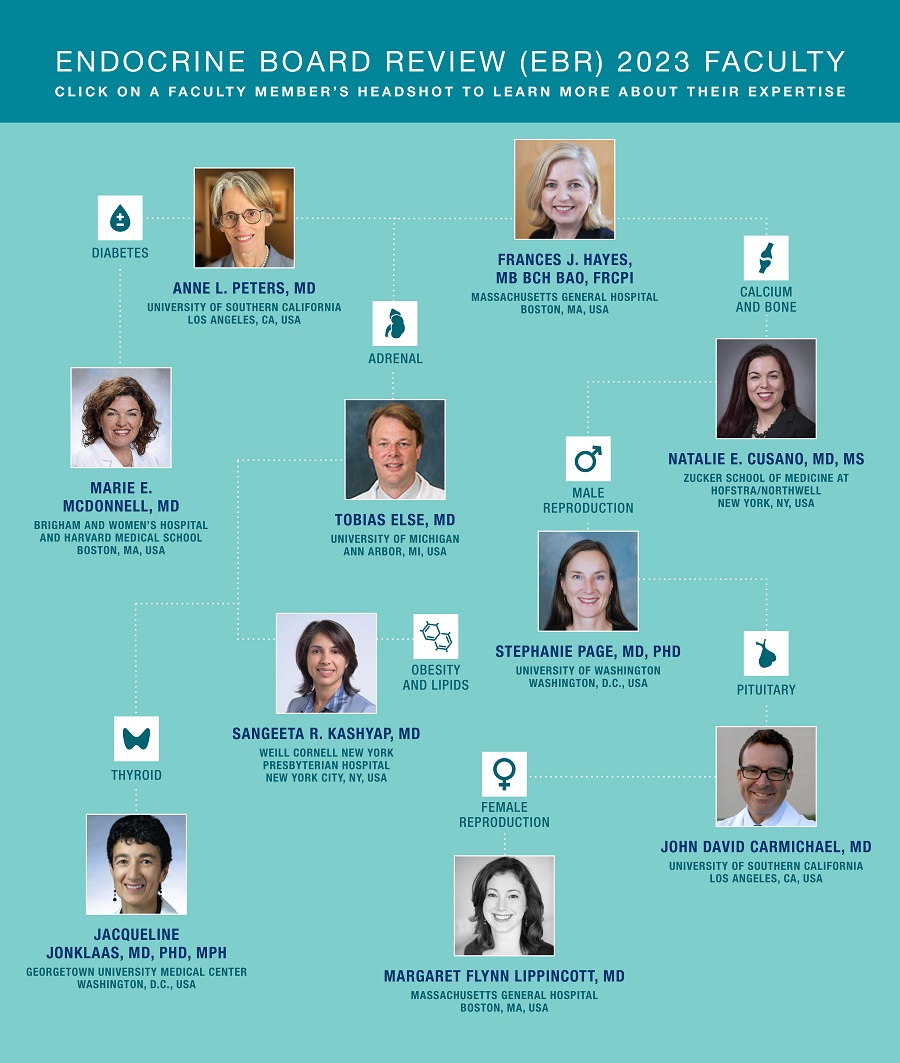 Connect with Faculty in Two Ways:
Throughout the Interactive Practice Exams:
Feedback and questions can be provided for each case.
Questions submitted will be presented during the live topical Q&A sessions.
During the Live Topical Q&A Sessions:
Each faculty member will moderate a live one-hour question-and-answer session.
Using the Q&A feature, you can submit questions to the presenter.
Claiming Credits
Log into education.endocrine.org
Visit My Courses and find "Endocrine Board Review Virtual Meeting"
Complete the activity evaluation
Claim/waive all available credits. Important: you cannot return and claim more credit at a later date.
Note: credits listed are based on credits selected by the user when first visiting the Center for Learning. If you are a physician and CME or ABIM MOC are not shown and you would like to claim them, please contact [email protected] before claiming credit.