Access to Care
Our Goal
To ensure access to adequate and affordable healthcare.
Why We Care
Endocrinologists and their patients often must navigate a complicated and increasingly expensive healthcare system to receive adequate care. The Endocrine Society is committed to continuing to advocate for affordable healthcare, health supplies, and endocrine-related treatments for all Americans.
Court Rules ACA Unconstitutional | The Endocrine Society is continuing to Advocate for access to healthcare for all our patients.
Position Statements
At the Endocrine Society, we are concerned about a number of critical policy issues. To learn and read about all of our position statements, please visit our page here.
Policy Communications
Friends of the Court Briefs & Society Testimony
Progress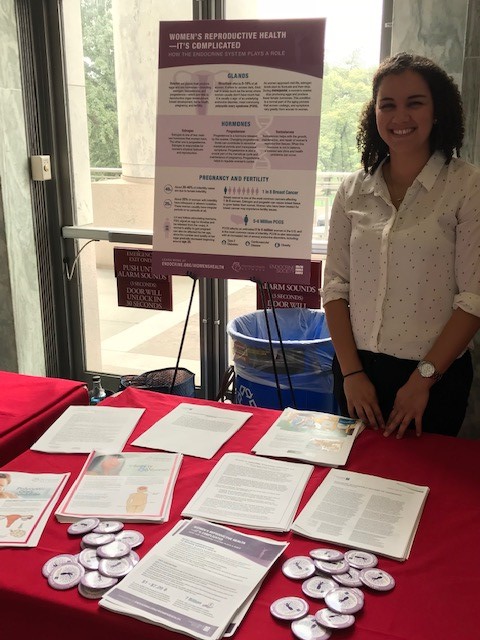 The Endocrine Society's Grace Kranstover staffs the booth at a health fair on Capitol Hill to educate policy makers and patients alike about the role the endocrine system plays in women's health.
Resources

In September 2018, the Endocrine Society joined other organizations to advocate for public health on Capitol Hill. To learn more about this event and our booth, please see this article in Endocrine News.