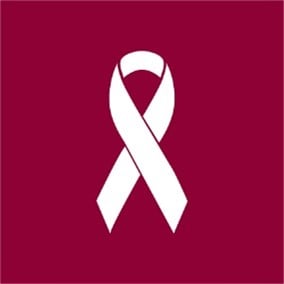 Discuss advancements in understanding and treating endocrine cancers and collaborate with colleagues on the best avenues for care. By becoming a member of the Endocrine Cancers SIG, you will be the first to know about the SIG's educational content and networking activities. Sign up today! Engage with your peers in the SIG DocMatter subgroup.
View the Endocrine Cancers leadership roster.
---
Upcoming Event: Medullary Thyroid Cancer
Friday, February 3, 2023, 10:00 AM–11:40 AM EST

Learning Objectives:
Learn how to avoid the pitfalls in pre-operative diagnosis of medullary thyroid cancer.
Discuss the current landscape of systemic therapy in advanced medullary thyroid cancer.
Explore neo-adjuvant therapy in the setting of advanced medullary thyroid cancer.
Speakers:
Mimi I. Hu, MD
Professor
The University of Texas MD Anderson Cancer Center

Gregory Randolph, MD, FACS, FACE
Professor of Otolaryngology–Head and Neck Surgery
Claire and John Bertucci Endowed Chair in Thyroid Surgical Oncology
Harvard Medical School
Director, Thyroid and Parathyroid Endocrine Surgical Division
Massachusetts Eye and Ear

Case Presenters:
Anupam Kotwol, MD
Assistant Professor, Division of Diabetes, Endocrinology, and Metabolism
UNMC Nebraska Medicine

Trisha Cubb, MD
Endocrinologist
Houston Methodist Hospital
Assistant Professor of Clinical Medicine
Academic Institute at Houston Methodist Hospital
Weill Cornell Medical College

Upcoming Event: Adrenocortical Carcinoma: The Latest Pre-Clinical and Clinical Updates
Friday, February 17, 2023, 11:00 AM-12 PM EST
Learning Objectives
Review the essential clinical features of adrenocortical carcinoma (ACC)
Discuss the translational research in ACC
Summarize treatment options for localized and advanced ACC
Speakers:
Mouhammed Habra, Md, FACP, FACE
Professor
Chief, Section of Endocrine Neoplasia
Department of Endocrine Neoplasia and Hormonal Disorders
The University of Texas MD Anderson Cancer Center
Katja Kiseljak-Vassiliades, DO
Associate Professor
University of Colorado School of Medicine
Anschutz Medical Campus
Department of Internal Medicine
Division of Endocrinology, Metabolism and Diabetes
Moderator:
Inga Harbuz Miller, MD
Assistant Professor
University of Rochester

---
Causes, Diagnosis, and Treatment of Parathyroid Cancer
September 1, 2022
Faculty:
Maria Luisa Brandi, MD, PhD
Professor of Endocrinology
University of Florence
Case Presenter:
Briana Cortez
MD/MPH Student
University of Texas Rio Grande Valley School of Medicine
Moderator:
Sunita Agarwal, PhD
Staff Scientist
NIDDK, NIH
Learning Objectives:
Understand the pathogenesis and genetic pathways of parathyroid cancer.
Recognize the symptoms of diagnostic process for parathyroid cancer.
Gain an update on the surgical and pharmacological management of the disease, including the newest treatment options.