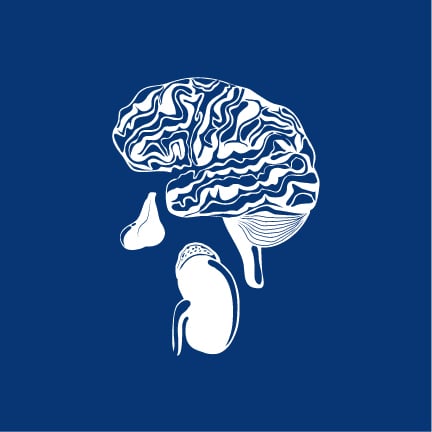 Connect with fellow experts – from bench to bedside – on the latest in adrenal and pituitary science and care. Engage with your peers in the SIG EndoForum in DocMatter subgroup.
View the Adrenal Pituitary SIG leadership roster.
---
Upcoming Webinar:
Title: GH axis: Conditions and Biochemical Abnormalities Mimicking Acromegaly
Date: January 12, 2024
Time: 9:00 to 10:30 AM ET
Moderator:
Ismat Shafiq, MD
Associate Professor of Medicine and Neurosurgery
University of Rochester School of Medicine and Dentistry
Speakers:
Márta Korbonits, MD, PhD, DSc, FRCP
Professor of Endocrinology and Metabolism
Barts and the London School of Medicine and Dentistry,
Queen Mary University of London
Pedro Marques, MD, PhD
Pituitary Tumor Unit, Endocrinology Department, Hospital CUF Descobertas, Lisbon
Faculdade de Medicina, Universidade Católica Portuguesa, Lisbon, Portugal
Description:
Join our Adrenal Pituitary Special Interest Group for an insightful Webinar focusing on the nuances of the Growth Hormone (GH) axis. While clinical diagnosis of Acromegaly may seem straightforward, this webinar delves into situations where the patient exhibits acromegalic features despite normal growth hormone function. Similarly, we explore the complexities of biochemical testing for acromegaly, where variations in GH and Insulin-like growth-factor-1(IGF-1) levels may arise from physiologic, pathologic, and pharmacologic factors. Participate in this webinar to gain valuable knowledge that goes beyond the typical diagnostic criteria and enhance your ability to navigate the subtleties in the clinical and biochemical landscape of acromegalic presentations.
Learning Objectives:
Gain insights into the conditions that clinically resemble acromegaly.
Address Challenges and nuances in the diagnosis and management of conditions that mimic acromegaly.
Understanding the discrepancy between GH and IGF-1 due to pharmacologic, physiologic, and pathological causes.